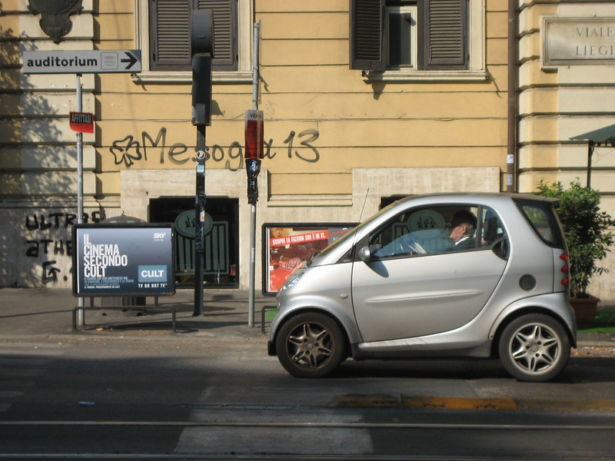 7 Tips for Staying Safe and on Budget
7 Tips for Staying Safe and on Budget with Your Rental Car in Italy
While we love taking the train between cities like Rome and Florence, driving is an excellent way to see some of Italy's more off-the-beaten-path destinations. With a car, you can explore smaller villages and charming hill towns. Plus you have the freedom to stop at vineyards, beaches, or other hard-to-reach attractions en route to your final destination.
That said, Italians are famous for their beautiful cars but notorious for their driving. They go fast, often frenzied, and your experience with a rental can be overwhelming in Italy — especially if you're used to the road etiquette in the US.
Tips for driving in Italy
Here are a few tips to keep you safe and sane while also saving you a handful of euros along the way. Start your engines, because it's time to go for a drive in Italy!
Cheap is not always best when renting
There are many car rental agencies in Italy, and some of these agencies offer prices that appear too good to be true. In fact, that is exactly the case. Make sure to read the fine print and know exactly what comes with your rental.
Often a slightly more expensive option will include more comprehensive insurance or offers unlimited mileage or throws in GPS. Reading the details and asking questions will ensure you're not bombarded with hidden fees later on.
A paper road atlas is great. A GPS system in your car can be even better when driving through Italy.
Don't hit the road without GPS
Always, always pay the extra few euros for a GPS navigation system. The highways in Italy are well marked and easy to navigate, but once you enter a village, smaller roads are often unmarked and one-way streets and roundabouts can be confusing without a navigation system. If your GPS gets confused (not unusual on smaller streets), don't be afraid to flag down a local for help.
Keep an eye out for ZTL signs like this one in Turin that mark areas where most cars are not permitted
Never drive in the ZTL!
The Zona Traffico Limitato ("ZTL"), also known as the "Area Pedonale", is an area restricted to limited traffic and/or pedestrians only. The only persons who may legally drive in the ZTL have special permits to do so. These include the police, public transport, and emergency vehicles… not tourists driving rental cars!
Drive on Sundays for a more relaxing ride
In Italy, large trucks can make for a very stressful experience on the roads. However, these trucks are actually prohibited from driving on the highways on Sundays, as the country has along tradition of leisurely Sunday drives through the countryside. Take advantage of this wanderlust Sunday tradition by planning to drive on Sundays if you can.
Hone your instincts and your reflexes
Italian drivers are fast-paced and never hesitate. They change lanes quickly and make spur of the moment decisions. While this may sound dangerous compared to how you're used to driving back home, it's perfectly acceptable (and even safe!) within Italy.
In fact, drivers in Italy will expect you to act the same way when driving in their country. Being overly cautious and slow could actually make things more difficult for everyone!
Watch where you park!
Parking can be a nightmare in certain areas (especially the big cities!), as most of the country's tiny streets were laid out centuries before the automobile came rolling along. It's not uncommon to see cars squished into tight places or balancing on the sidewalks.
Keep an eye on street signs
For the most part, street signs in Italy are intuitive and similar to those at home. "Stop", "Yield" and "Parking" are all the same shapes and colors as their counterparts in the US. Stop signs even say "Stop" in English! Speed limit signs will be posted along highways, but remember the number is listed in kilometers, not miles per hour.
Other useful signs to know are "One Way", which in Italy is a black arrow with the words "Senso Unico", "No Parking", which is a blue circle outlined in red with a red strike through it, and "Do Not Enter", which is a red circle with a white horizontal line through the middle.
Gas stations are easy to find along major roads and sometimes even in cities like this one on via Cavor in Rome.
Fill up with the right gas
Refueling your vehicle is very easy in Italy, as there are self-service petrol stations all along the highways. Before you fill up, make sure you know the difference between gasolio (diesel) and benzina (petrol), as well as which type your car takes. Using the wrong fuel is one of the biggest mistakes tourists make while driving in Italy. It can happen to anyone  — even experienced Cheapos!
Follow these simple tips and a drive through Italy will be a breeze! For extra fun, rent a Fiat 500 or another iconic Italian gem to make your trip even more memorable.
Also, compare rates between Italian car rental companies by doing a car rental search on EuroCheapo!