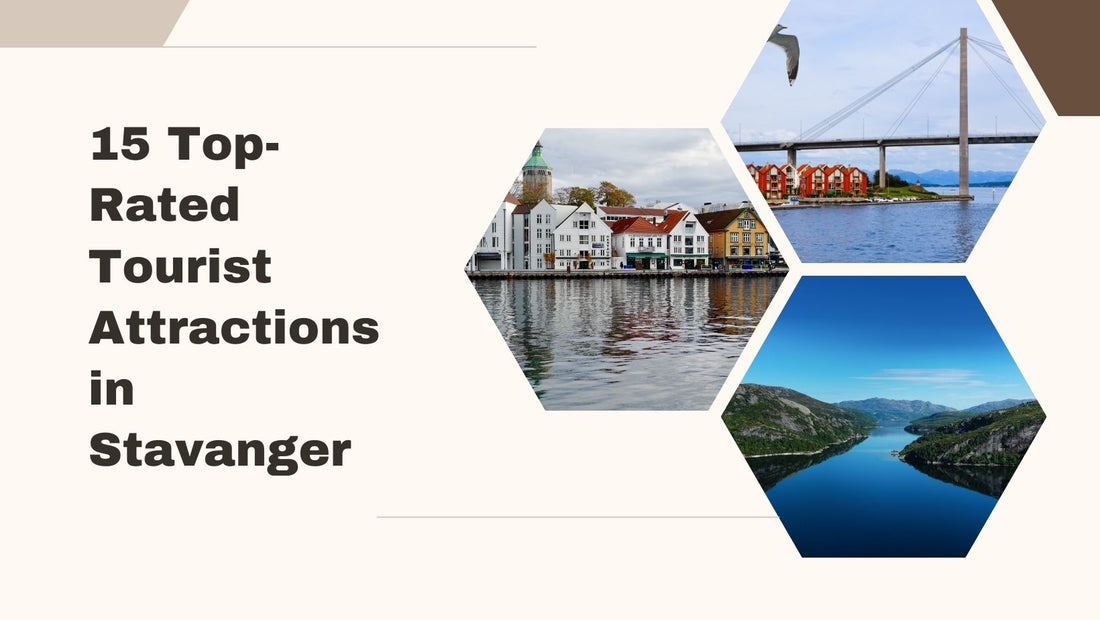 15 Top-Rated Tourist Attractions in Stavanger
Situated on the southwestern coast of Norway, a five-hour drive south of Bergen, bustling Stavanger is the country's third largest city. It's also one of the oldest communities in Norway, tracing its roots as far back as the 12th century. Well sheltered by offshore islands, it's been a commercial center for centuries and is a popular cruise port today.
The city is also a vibrant cultural hub, with music venues and annual events that include the MaiJazz Festival each May and the International Chamber Music Festival in August.
Add to that the city's museums, which cover everything from Vikings to offshore oil, along with sardines, aircraft, and seafaring in between, and there are plenty of interesting places to visit and fun things to do in Stavanger. The entire region is popular as a recreation area, with several nearby lakes and a mild maritime climate.
For more ideas on planning your Norway travel itinerary, be sure to review our comprehensive list of the top sightseeing experiences and tourist attractions in Stavanger.
See also: Where to Stay in Stavanger
Note: Some businesses may be temporarily closed due to recent global health and safety issues.
1. Pulpit Rock (Preikestolen)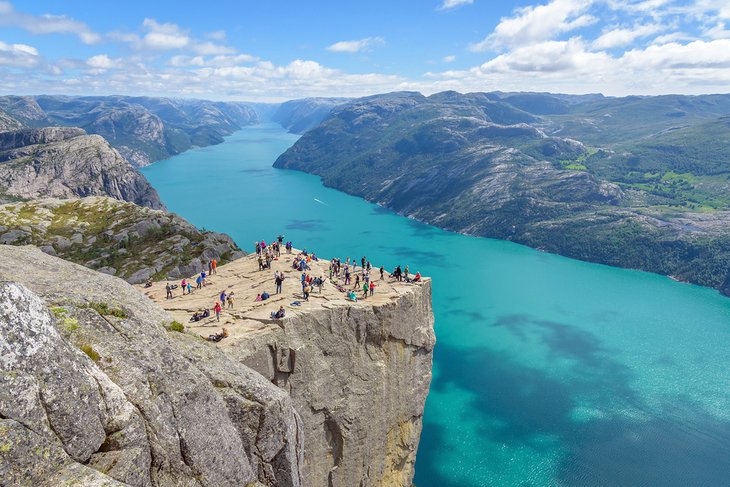 Pulpit Rock (Preikestolen) is undoubtedly the best known tourist attraction in the Stavanger area. It's also one of Norway's most iconic images. This massive flat-topped cliff rises nearly 609 meters above the waters of Lysefjord and is one of the country's must-visit bucket list attractions.
Although Preikestolen is a bit of a trip to reach, it's well worth the effort. The adventure involves a ferry ride, a bus, and a four-hour round-trip hike. But if you have good walking boots (the path can be steep in places) and a head for heights (it's a sheer drop from the edge), the views from here on a clear day are unforgettable.
Location: Rogaland, Norway
2. Norwegian Petroleum Museum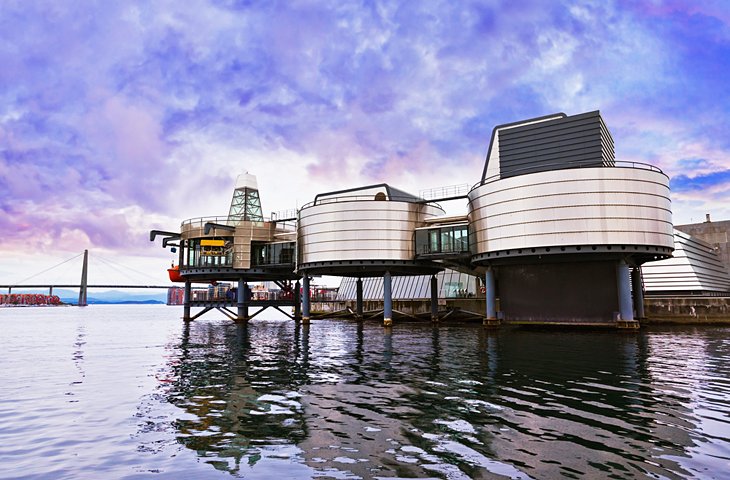 While the story of oil may not seem a compelling one, this innovative museum makes it relevant, as well as interesting. A lively blend of science, technology, history, environment, and social concerns, the Norwegian Petroleum Museum (Norsk Oljemuseum) sits overlooking the harbor in a building that resembles a series of oil storage drums sitting on an oil rig.
Graphic, audio, and interactive exhibits explore the geology of petroleum and explain why so much lies off the Norwegian Continental Shelf. They explain how these deposits are discovered, how they are recovered, and how they affect the Norwegian economy and society. Even adult visitors will enjoy climbing into a diver's suit, and there are other activities suitable for all ages.
Address: Kjeringholmen 1A, 4006 Stavanger
Official site: www.norskolje.museum.no/en/
3. Norwegian Canning Museum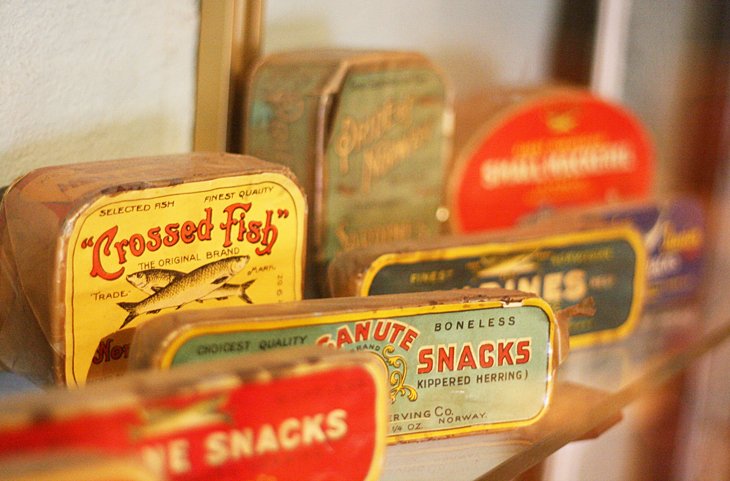 Who knew sardines could be so interesting? The Venus Packing Co. was one of about 70 canneries in Stavanger (and one of 250 in Norway as a whole), and it has been carefully restored to its appearance at the time of World War I.
It's now home to the Norwegian Canning Museum (Norsk Hermetikkmuseum), and is chock-full of interesting exhibits that show how Norwegian sardines were caught and processed from 1879 until the mid-1950s. During this period, these tiny fish were one of Norway's most important export products.
You can see how the fish were processed and follow the improvements in machinery. One of the most interesting exhibits is a single machine manufactured in Germany in the 1930s that packed the cans in greaseproof paper, attached a key, and put the label in place. The collection of labels displayed on the upper floor is a colorful sampling of the more than 40,000 different designs used.
Kids will like the opportunity to dress up as cannery workers and to sample Norwegian waffles in the café, which is in the authentic 1800s workers cottage. It's been fully restored and furnished to show how it would have looked in the 1920s (on the lower floor) and about 1960 on the second floor.
Address: Øvre Strandgate 88, 4005 Stavanger
Official site: http://norskhermetikkmuseum.no/en/
4. Stavanger Cathedral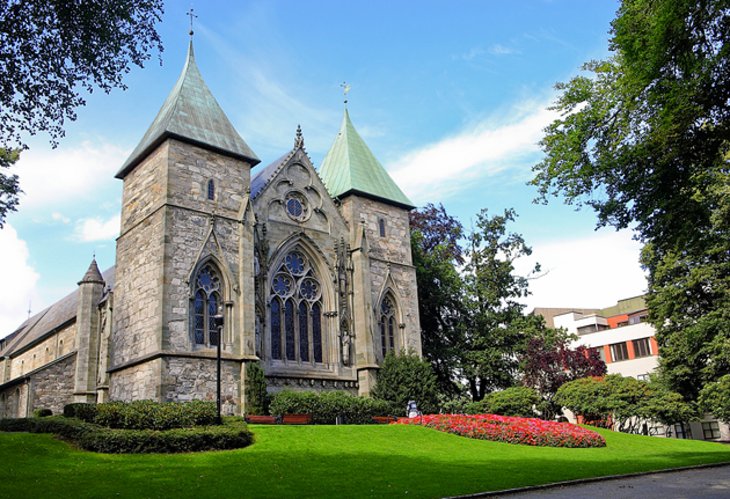 Located in the city center, Stavanger Cathedral (Stavanger domkirke) was built in the 12th century by Englishman Reginald of Worcester (later known as Bishop Reinald) as a three-aisle Romanesque basilica. The oldest cathedral in Norway, its choir was rebuilt in Gothic style after a fire in 1272, and the whole church was renovated in the 19th century.
Notable interior features include the richly carved Baroque pulpit (1658) and a stone font of the Gothic period. Also worth checking out is the stained glass in the east window depicting New Testament scenes.
Behind the cathedral sits the former Bishop's Palace, the Kongsgård, overlooking the northern shore of the Breiavatnet — the small lake at the center of the city. The nearby Bispekapellet, or Bishop's Chapel, dates back to the early 1300s and has been carefully restored.
Northwest of Stavanger's cathedral and extending to the harbor inlet (Vågen) is the city's Market Square (Markedsplass). This popular gathering place is a lively spot to spend time shopping at its open-air stalls and soaking up some local culture on nice days.
Address: Domkirkeplassen, 4001 Stavanger
5. The Valberg Tower (Valbergtårnet)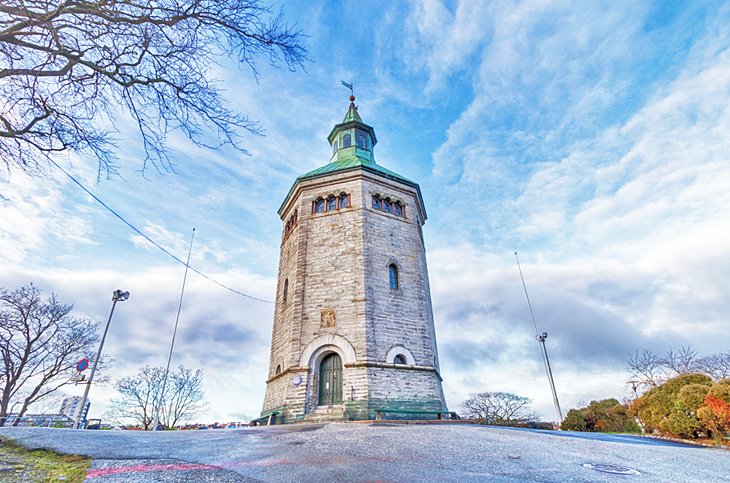 Another of Stavanger's well preserved older buildings, the Valberg Tower (Valbergtårnet) can be found to the north of Market Square between Vågen and Østre Havn (East Harbor). Located in the Holmen peninsula, the oldest part of the town, this former watchtower was built in 1853 on the highest point in the city.
It was the home of the watchman, whose job it was to alert everyone when there was a fire. Today, it offers great views over the harbor and city, as well as the great little Watchman's Museum located on the first floor.
Address: Valberget, 4001 Stavanger
6. Stavanger Museum
The Stavanger Museum is much more than a single museum. The building, in fact, houses exhibitions of natural and cultural history, along with the popular Norwegian Children's Museum (Norsk Barnemuseum). It's a great one-stop shop providing a useful background of the city's cultural roots, its flora and fauna, as well as the fascinating story of how the sea has shaped the community over the centuries (not to mention having somewhere for the kids to learn while having fun).
Much of the museum's collections have been the legacy of generations of Stavanger seamen and missionaries, who traveled to exotic places and brought back art and cultural treasures. These ethnographic collections appear in changing exhibits, as do art, furnishings, costumes, and other pieces of the city's cultural heritage.
Address: Muségt. 16, N-4010 Stavanger
Official site: www.museumstavanger.no/home/
7. Gamle Stavanger (Old Stavanger)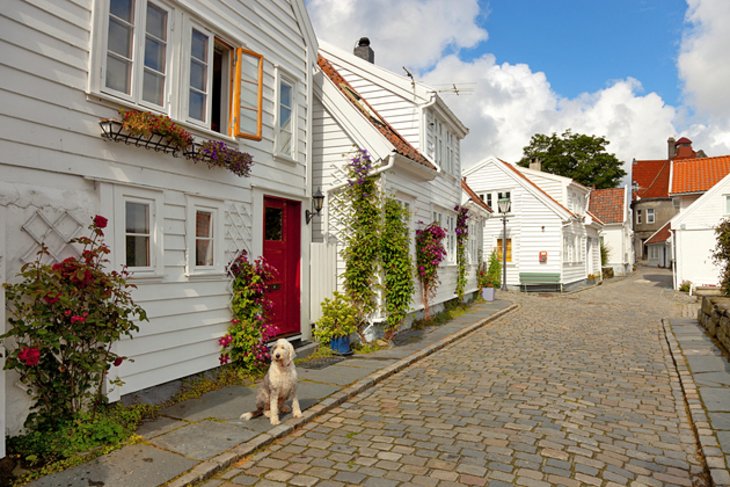 One of the most picturesque areas of the city is Gamle Stavanger. This historic area consists of a collection of quaint older homes lying along meandering stone-paved streets. This is, in fact, the largest surviving wooden house settlement in northern Europe.
Gamle Stavanger's picturesque streets are well worth exploring, as are its galleries and museums. This area is where you'll find both the Maritime Museum, on Nedre Strandgate, and the Norwegian Fish Canning Museum.
Address: Valberget, 4001 Stavanger
8. Stavanger Maritime Museum
Stavanger has been a city of seafarers from its earliest days, and the maritime industry has shaped it in many ways, from its early fishing fleets to its modern role as a center for offshore petroleum. You'll learn a great deal about the city's history in the exhibits at the Stavanger Maritime Museum (Stavanger Maritimt Museum), which traces the city's business and industry from the herring fisheries and ship-building of the 1800s to today's role as Norway's oil capital.
Beautifully crafted models of working boats and transatlantic liners, actual interiors, and artifacts tell part of the story, while a general store has been re-created from the interiors and merchandise of several dismantled Stavanger shops that served seafarers, fishermen, and other townspeople. A complete and authentic sail loft that operated here until the 1980s has been moved to the museum, complete with all the equipment used by sail-makers.
"Working at the Docks" is an interactive exhibition for children representing a harborside marketplace. Here, they can dress up and play on a fjord boat and at market stalls and harbor businesses.
Address: Strandkaien 22, 4005 Stavanger
Official site: http://stavangermaritimemuseum.no/en/
9. Breidablikk Museum
The Berentsen family villa, Breidablikk, remains much as it was when the family lived here in the 1880s. Highlights of the Breidablikk museum today include having the chance to see the original Victorian-era furniture, fabrics, chandeliers, ceramic stoves, knick-knacks, even flower arrangements, along with a collection of works by foremost Norwegian artists.
Some areas of the house show furnishings of different eras when the house was inhabited: the 1950s library and dining room, even a bomb-shelter installed by the family in 1939. Servants' quarters, the laundry room, and the barn with farm tools and carriages are open to view, as are the beautifully landscaped gardens. From here, you can follow the trail to other historic gardens of Ledaal, Holmeegenes, and Munkehagen.
Address: Eiganesveien 40 A, Stavanger 4009
10. Lysefjord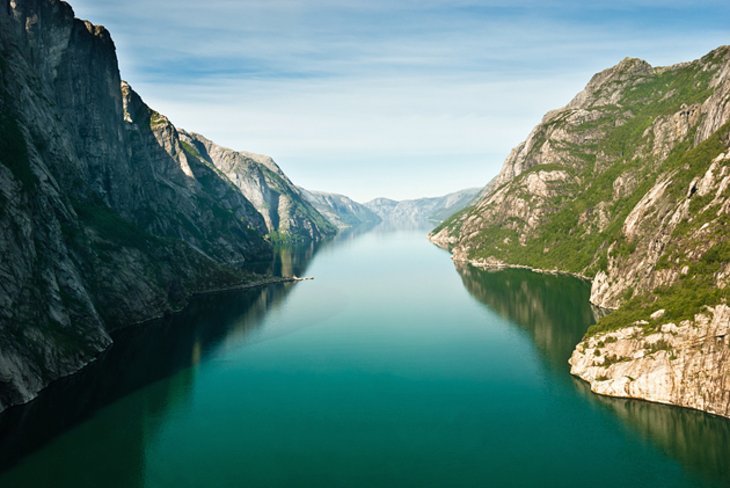 To the east of Stavanger lies Lysefjord, a dramatic cleft in the mountains that's 42 kilometers long and up to 1.75 kilometers wide, revealing stunning bright-green water. Topping it all are the sheer walls of rock rising 1,005 meters above the fjord.
This breathtaking landscape is one of the best sightseeing trips in the area. Fortunately, it's easy to get to, and a number of very pleasant trips by boat can easily be arranged from Stavanger.
11. Ledaal House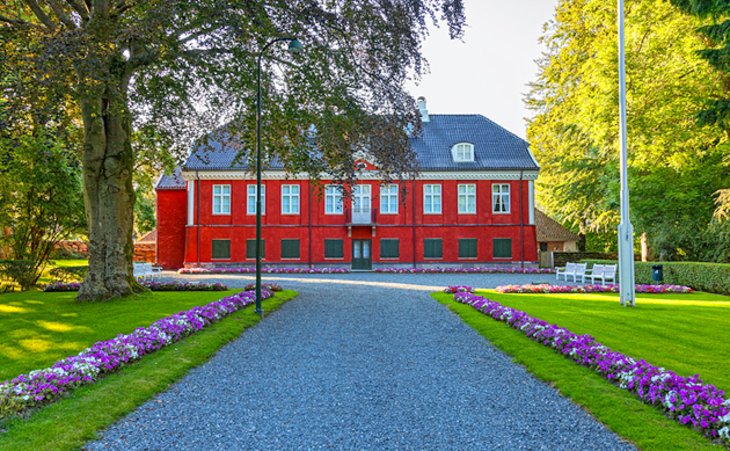 Built as a summer residence for the Kielland family in 1799, Ledaal House is a perfectly preserved example of how Norway's elite lived in the early 19th century. The richly furnished mansion still functions as a royal residence (it's the King's official residence in Stavanger, as well as a museum).
The entire property is owned by the state in trust. Its historic gardens are well worth seeing and are connected to three others via a historic garden trail.
Address: Eiganesveien 45, 4009 Stavanger
Official site: http://ledaal.no/en/
12. Museum of Archaeology
While you're in Norway, you'll certainly want to know more about the Vikings, and the place to do it is at Stavanger's Museum of Archaeology (Arkeologisk museum i Stavanger). The collections include replicas of Viking ships and boats, costumes, historic weapons, tools, and artifacts.
Perhaps the most popular exhibit here, though, has nothing to do with Vikings. The famous Finn, the Finnøy Polar Bear, is a 12,400-year-old skeleton recovered from the village of Judaberg on Finnøy. It is the most complete Ice Age polar bear from its time, and you can learn the fascinating story of Finn's discovery and how he compares to modern-day polar bears.
Address: Peder Klows Gate 30 A, 4010 Stavanger
Official site: http://am.uis.no/?lang=en_GB
13. Flyhistorisk Museum Sola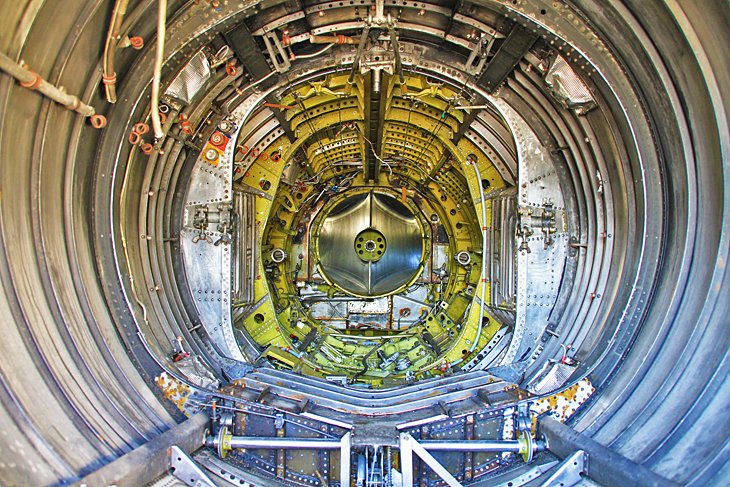 With its focus on aircraft used at the Sola military base and Stavanger Airport, the Flyhistorisk Museum Sola collection includes a variety of completely restored aircraft, as well as aircraft parts from WW2 to the modern day. Its collection of more than 30 historic aircraft includes civilian as well as military planes, plus uniforms, models of aircraft, and historic photographs.
You can actually board some of the planes, a rare experience in an aviation museum, and the signage is in English as well as Norwegian. The museum is at the seaplane port, near Stavanger airport.
Address: Sola Prestegårdsveg 170, 4050 Sola
Official site: www.jaermuseet.no/flyhistorisk/en/
14. Stavanger Art Museum
Stavanger Art Museum (Stavanger kunstmuseum), located in a beautiful park surrounding Lake Mosvannet just 3.2 kilometers from the city center, is home to one of the country's finest collections of Norwegian and international art.
Of particular interest is the unique collection of paintings by Lars Hertervig (1830-1902), whose romantic and highly personal landscapes continue to resonate with visitors.
Address: Henrik Ibsensgate 55, 4021 Stavanger
Official site: http://stavangerkunstmuseum.no/en/
15. Utstein Abbey, Klosterøy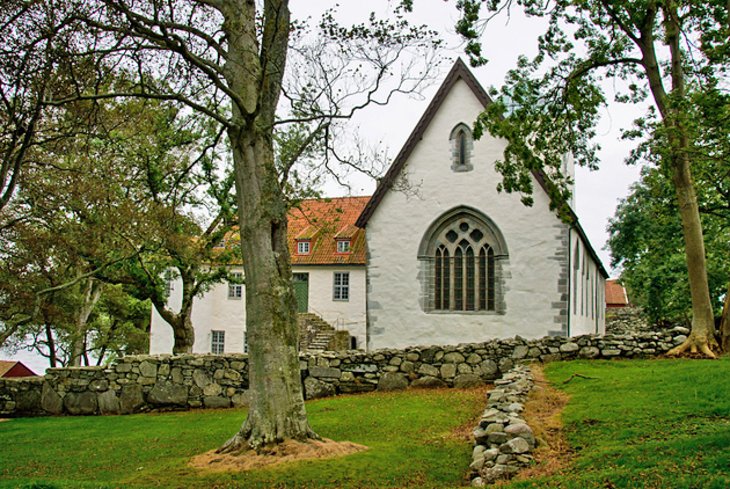 To the north of Stavanger are numerous islands and islets, one of the most popular being tiny Klosterøy. Linked to the larger island of Mosterøy by bridge, Klosterøy is famous for its Augustinian abbey, Utstein.
First mentioned in the 13th century, this well-preserved monastic house can be reached from Stavanger by boat.
Address: Mosterøyveien 80, 4156 Mosterøy
Official site: http://utsteinkloster.no/en/
Where to Stay in Stavanger for Sightseeing
If you're visiting Stavanger for the first time, the best place to stay is in the city center. Many of the top attractions are within walking distance of each other here, including Stavanger Cathedral, the old town, and several museums. Here are some highly rated Stavanger hotels in this convenient location:
Luxury Hotels:

 

True luxury hotels are rare in Stavanger, but the pet-friendly

 

Clarion Hotel

 

Stavanger

, a short stroll from the cathedral and old town, offers comfortable, contemporary rooms, as well as a top-floor Jacuzzi and sauna with city views.

Located nearby, the

 

Scandic Royal

 

Stavanger

 

has plush rooms with pillow menus, a spa, fitness center, and the city's only child-friendly hotel pool.

A stone's throw from Stavanger train station and handy to the cathedral, the pet-friendly

 

Scandic Stavanger

 

Park

, with a fitness center and summer activities for children, is known for its spacious rooms with sitting areas. Breakfast is included in all these hotels.
Mid-Range Hotels:

 

In a fabulous location, a five-minute walk from the old town and cathedral, the hip and funky

 

Comfort Hotel

 

Square

 

features bold, in-your-face art; cozy lounge areas; a gym; and a panoramic rooftop terrace.

Located in a lovely lakeside setting,

 

Thon Hotel

 

Maritim

 

offers sleek, dark-hued rooms and free breakfast, all a two-minute walk from Stavanger Cathedral and the city center.

A few blocks away, the

 

Myhregaarden

 

Hotel

, set in a red-brick 19th-century building, offers a touch of elegance, with chandeliers and sumptuous fabrics in some of the rooms.