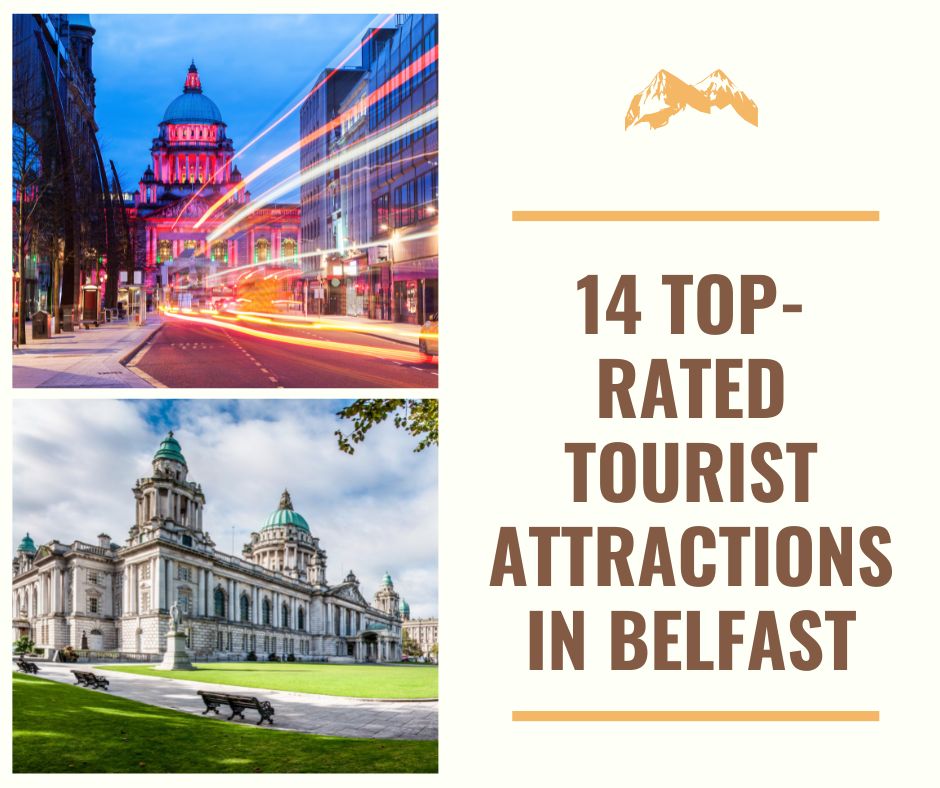 14 Top-Rated Tourist Attractions in Belfast
Once a powerful ship-building center, bustling Belfast is the capital city of Northern Ireland and the birthplace of the infamous doomed ocean liner, RMS Titanic. Mention Belfast and, to a certain generation, images of conflict may spring to mind. It would be wrong, however, to jump to such conclusions these days.
In recent decades, the peace process and power-sharing government mean that Belfast, along with the rest of Northern Ireland, has undergone a rebirth and remarkable transformation. Visitor numbers continue to increase year-on-year, and with good reason. Expect a warm welcome, a wicked sense of humor, and an enthralling history.
Highlights of a visit include the impressive must-see Titanic Quarter, along with a variety of other points of interest associated with the ill-fated vessel. Excellent shopping experiences can be enjoyed at Victoria and Donegal Squares, along with a variety of restaurants and dining opportunities. Other things to see include discovering the city's superb Victorian architecture – be sure to check out the famous Albert Memorial Clock in Queen's Square – and visiting its many noteworthy museums.
To make the most of your time here, be sure to consult our list of the top tourist attractions and things to do in Belfast.
1. Immerse Yourself in Maritime History at Titanic Belfast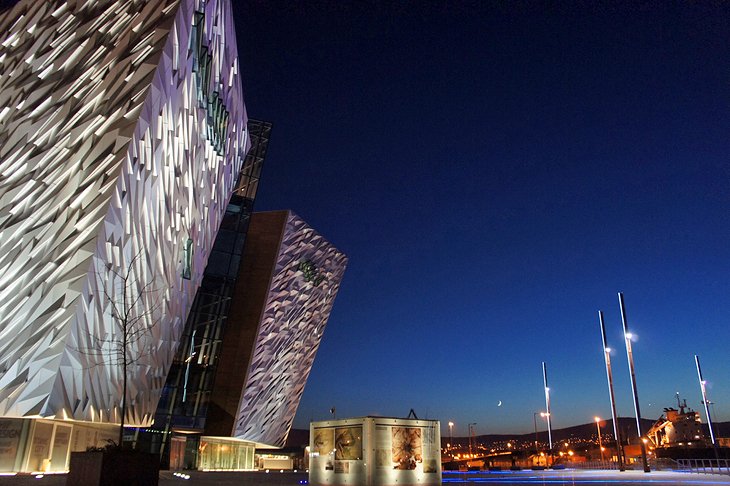 Billed as "the world's largest Titanic visitor attraction," the distinctive looking Titanic Belfast opened in 2012 and is a landmark building that pays tribute to the story of the city's rich maritime history. This distinctive building houses nine interactive exhibitions that show how Belfast has developed from a city that once boasted the most powerful ship building industry in the world into a reborn visitor destination.
More than a century ago, the infamous and ill-fated ocean liner, Titanic, was built at this precise spot. There are guided tours around the slipway and gigantic dry-dock, once the heart of the Harland & Wolff shipyards. The building, which is star-shaped to represent the logo of the White Star Line, houses a number of fascinating artifacts related to the ship, including letters, brochures, and menus.
A particular treat is the fully restored tender to the Titanic, the SS Nomadic, which visitors can board and explore for an additional charge. In fact, a great way to learn more about both vessels is by purchasing a Titanic Belfast admission package that includes the SS Nomadi.
 In addition to having access to the Titanic exhibition, you'll get complimentary access to the Ocean Exploration Center and the SS Nomadic.Set in a forrer shipyard building right next to the main attraction, your accommodations feature period-style furnishings and decor and offer a taste of the opulence those traveling aboard the Titanic would have experienced.
Address: 1 Olympic Way, Queen's Road, Belfast, Northern Ireland
2. Take in a Concert at Waterfront Hall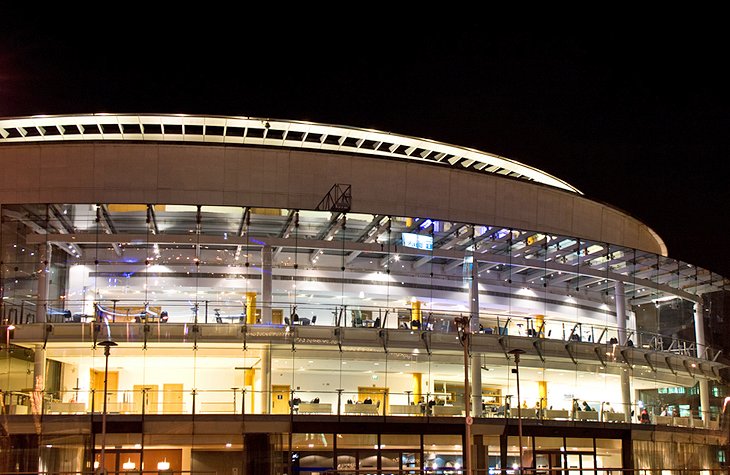 Just over a mile from the Titanic Quarter and overlooking the River Lagan in central Belfast, the Waterfront Hall is a world-class entertainment and conference venue that, in no uncertain terms, reflects the regeneration of the city. Since opening in 1997, the center has seen more than five million visitors and now attracts top musicians and performers from around the world, as well as hosting a range of exhibitions.
When lit up at night, the building is particularly impressive. In fact, many will visit not only for the world-class concerts held here – ranging in style from pop to symphony – but also to dine at the attraction's on-site restaurant, The Arc Brasserie. Somehow, a meal here is all the more magical for the superb panoramic views over the river and beyond.
Address: 2 Lanyon Place, Belfast, Northern Ireland
3. Explore Northern Ireland's History at the Ulster Museum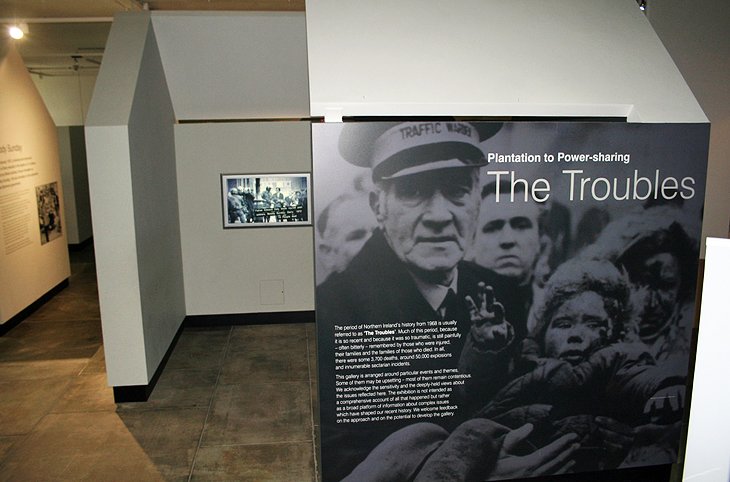 A five-minute drive from the Waterfront Hall will bring you to The Ulster Museum. Having undergone a major refurbishment in recent years, it's now one of Belfast's must-see attractions. This impressive national museum should be high on the list for any visitor for a number of reasons, not least of all that it doesn't shy away from the city's recent troubled past.
Exhibits include a 2,500-year-old Egyptian Mummy (Princess Takabuti, unwrapped in Belfast in 1835), the Armada Room, and a gallery of modern art masterpieces. Other highlights include collections of ancient relics, a richly diverse collection of art, history, and natural science exhibits spread over several floors.
Address: Botanic Court, Belfast, Northern Ireland
4. Take a Free Tour of Belfast City Hall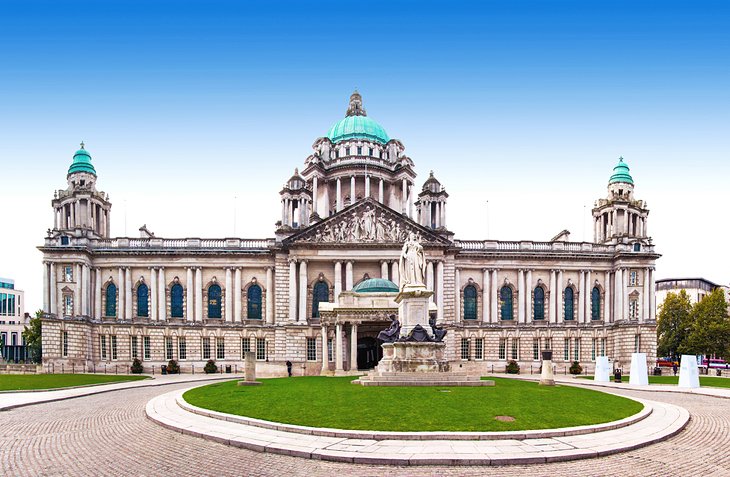 Belfast City Hall is another government building that should be included on your Northern Ireland travel itinerary. Located in the city center, this handsome structure was built in 1906 and remains one of the most distinctive landmarks in Belfast's downtown core. Tourists are welcome to explore the building as part of a guided tour, so popular that they've become one of the top free things to do in Belfast. Please note, though, that tours are available on a first-come, first served basis, so allow plenty of time in your schedule.
Highlights of these one-hour tours include seeing a good-sized art display and historic stained-glass windows and an exhibit outlining the city's history. Afterwards, you can browse the gift shop or visit the café.
Be sure to also visit the grounds of the City Hall, with its Titanic Memorial Gardens and vast lawns (and pack a picnic!). A fun thing to do at night in Belfast it to walk the grounds, as the building is colorfully illuminated.
Address: Donegall Square N, Belfast, Northern Ireland
5. The Botanic Gardens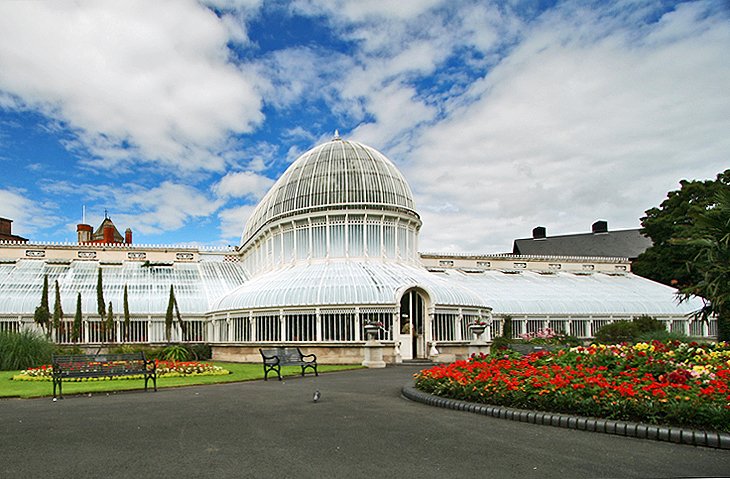 A pleasant way to relax for a few hours, the Botanic Gardens was established in 1828 and has been owned by Belfast City Council since 1895 when it became a public park set on 28 acres. The elegant Palm House was designed by Sir Charles Lanyon and contains a diversity of tropical plants, including birds of paradise and lush hanging baskets. Comprised of curved iron and glass, the structure is one of the earliest examples of a glasshouse made in this way, and demonstrates how advances in technology at the time allowed horticulturists to grow exotic plants.
The Tropical Ravine was built in 1889 and houses exotic delights such as bromeliad, banana, orchids, and cinnamon, and protects some of the world's oldest seed plants. The gardens are also a popular venue for concerts and festivals, and once once hosted a concert by famed Irish band, U2. Just north of the gardens is Queen's University with its fine Tudor-style buildings.
Address: College Park, Botanic Avenue, Belfast, Northern Ireland
6. Climb aboard
HMS Caroline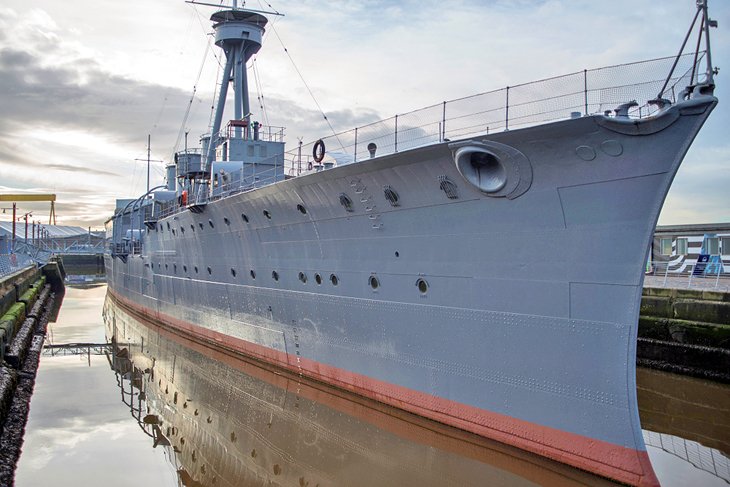 A newer addition to the already excellent collection of attractions in Belfast's Titanic Quarter, HMS Caroline is one of the last surviving vessels to have seen service in both world wars. Recently refurbished, the ship was commissioned in 1914 and patrolled the North Sea, as well as participating in the pivotal Battle of Jutland.
Opened in her present location to the public in 2016, a tour of this floating museum and its visitor center provides a great deal of fascinating information about WW1 and the ship's history. Highlights include audio-visual displays, tours of the fully-restored sections of the ship, plus educational opportunities that give kids the chance to have some hands-on fun. In addition to a café and gift shop, there's a playground and picnic area on-shore.
Address: Alexandra Dock, Queens Road, Belfast, Northern Ireland
7. St. Anne's Cathedral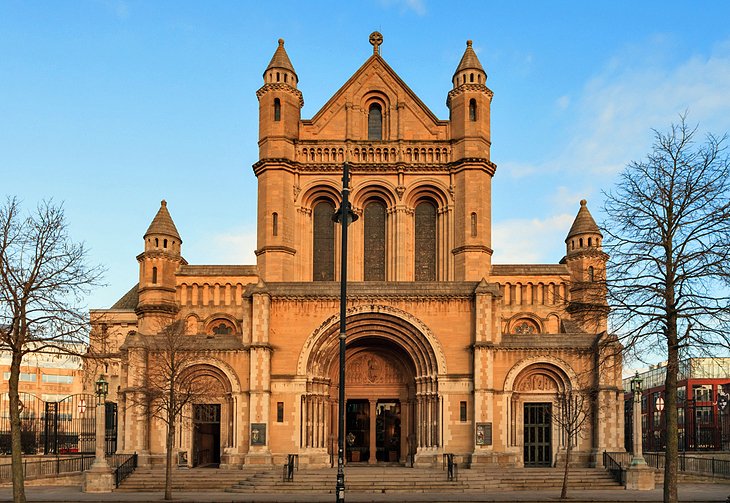 Designed by architect Sir Thomas Drew and begun in 1898, St. Anne's Cathedral is the main church of the Anglican Church of Ireland. Also often referred to as "Belfast Cathedral," it was built in neo-Romanesque style of the basilican type and has three west doorways adorned with sculpture.
The baptismal chapel features an exquisite mosaic ceiling. Further points of interest are the carved stonework, many fine stained-glass windows, marble tiles on the floor and walls, and delicate woodwork. In the chapel, you'll find the tomb of Sir Edward Carson, leader of the Ulster Unionists, who died in 1935.
Address: Donegall Street, Belfast, Northern Ireland
8. Spend a Night at the Grand Opera House
West of the City Hall on Great Victoria Street, the highly ornate Grand Opera House is well worth visiting to take in a show or concert. Dating from 1895, it has seen its share of troubles over the years. In 1972, at the height of the conflict in Northern Ireland, the building was sold to property developers and nearly demolished. Thankfully, due to a campaign, this didn't happen.
Between 1976 and 1980, the structure was extensively restored, including the restoration of the ceiling panels in the main auditorium. A large extension was added in 2006, and these days it hosts musicals, operas, and live performances and is one of the city's true landmarks. Guided tours are available.
Address: 2-4 Great Victoria Street, Belfast, Northern Ireland
9. Take a Tour of Crumlin Road Gaol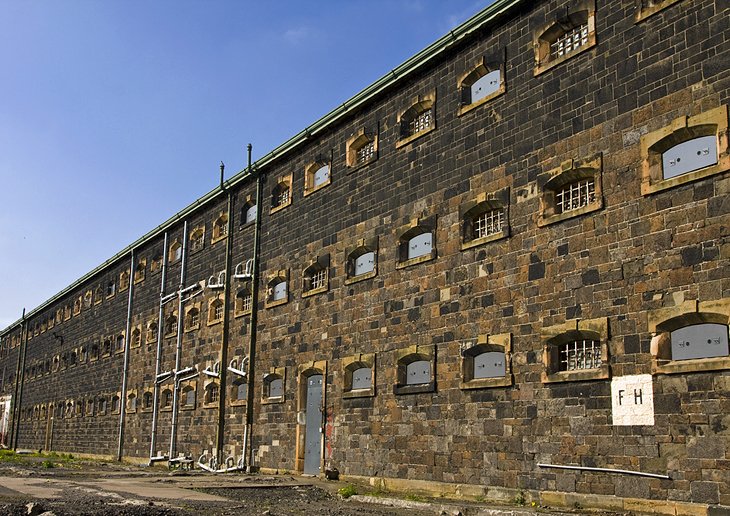 When it closed in 1996, many believed the infamous Crumlin Road prison would never reopen. How wrong they were. The once notorious jail has quickly become one of Belfast's premier visitor attractions since reopening just a short time ago in 2012. This is one of the best places to visit to learn about Northern Ireland's history. Fascinating guided tours tell of the women and children who were incarcerated here, as well as the segregation of republican and loyalist prisoners.
Address: 53-55 Crumlin Road, Belfast, Northern Ireland
10. Belfast Castle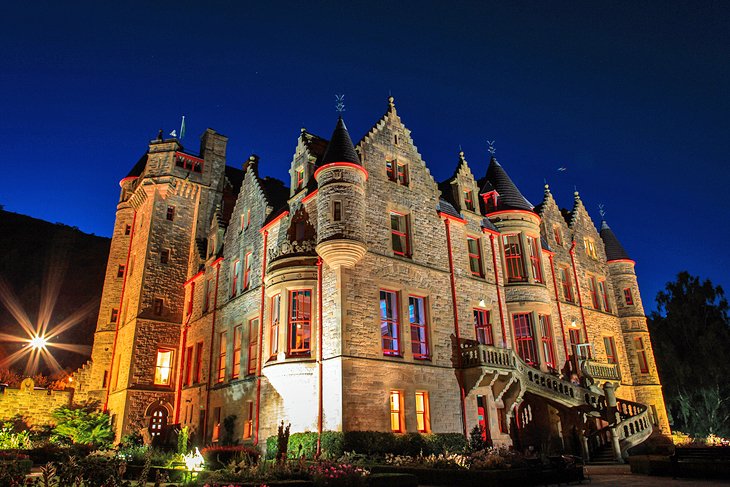 Around four miles from the city center along the A2/A6-Antrim Road stands Belfast Castle. There are plenty of events here year-round, and it's a popular wedding venue due to its picturesque location and beautiful historic building. A castle has existed on this site since the 12th century in many different incarnations. The current structure dates from 1870, although additions and embellishments have taken place since then.
Address: Antrim Road, Belfast, Northern Ireland
11. See the Animals at Belfast Zoo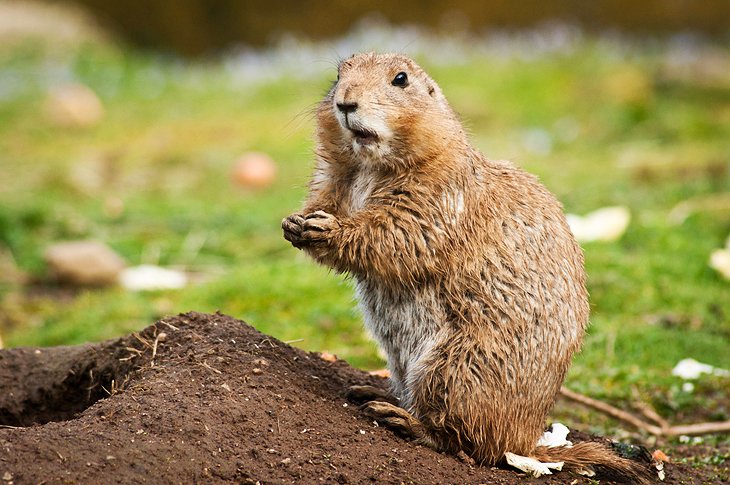 Around three minutes' drive from Belfast Castle is Belfast Zoo, set on 55 acres with views over Belfast Lough. Home to more than 140 species of animals, this fun family destination was opened in 1934 and is one of the oldest tourist attractions in Northern Ireland. It was extensively upgraded in recent years, and nowadays in excess of 300,000 people visit the zoo annually.
Address: Antrim Road, Belfast, Northern Ireland
12. Stormont, The Parliament Buildings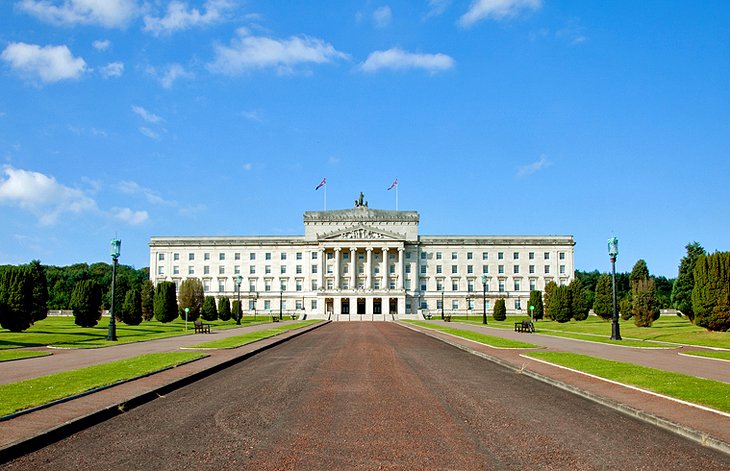 No visit to Belfast, or indeed Northern Ireland, would be complete without at least seeing this grandiose and often controversial building. This is the home of the "Power Sharing Executive," or Northern Ireland Assembly, the place where former foes sit down together and carry out the day-to-day business and politics of running the state.
Address: 587 Upper Newtownards Road, Belfast, Northern Ireland
13. Shop at St. George's Market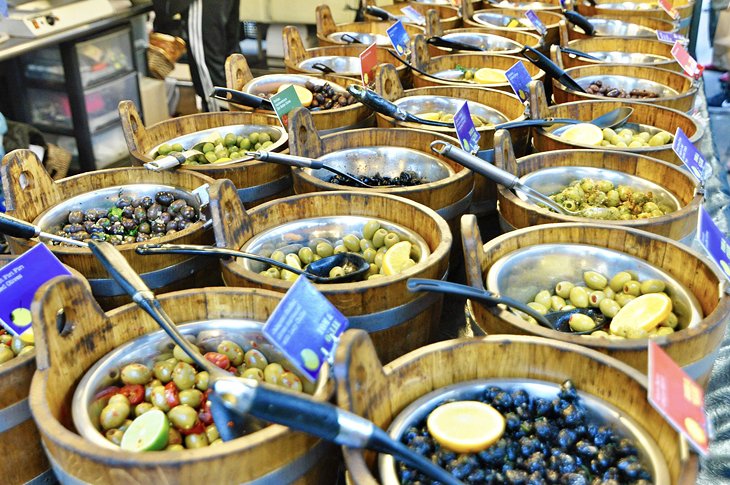 No Belfast itinerary is complete without allocating time to do a little shopping, especially if it includes St. George's Market. The oldest covered market in the city, St. George's Market was completed in 1896 and now provides a place to do business for some 300 vendors selling everything from food to art and crafts. It has also become an important venue for activities other than shopping, including food festivals, art shows, dancing, and even pop and rock concerts. In addition to its regular market hours, there are a number of special events such as the frequent "Twilight Market," popular for its extended evening hours and entertainment.
Address: 12-20 East Bridge Street, Belfast, Northern Ireland
14. W5 Interactive Discovery Centre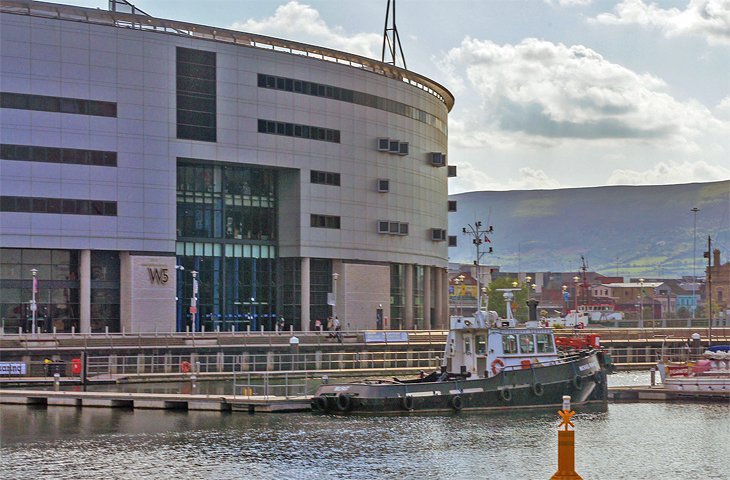 One of the top things to do in Belfast for families is spending time exploring the W5 Interactive Discovery Centre (it's also another great excuse to visit the Titanic Quarter). This state-of-the-art science center consists of over 250 hands-on exhibits, encouraging kids to explore a variety of areas of learning spread across four large areas, including displays related to technology and biology, as well as educational programs, events, and workshops.
Star attractions here are "Climbit," a massive multi-story 3D climbing structure; "RoboThespian," a large robotic character that can be controlled by visitors; and "MED-Lab", a fascinating look inside the human body. A café and gift shop are located on-site.
Address: 2 Queens Quay, Belfast, Northern Ireland