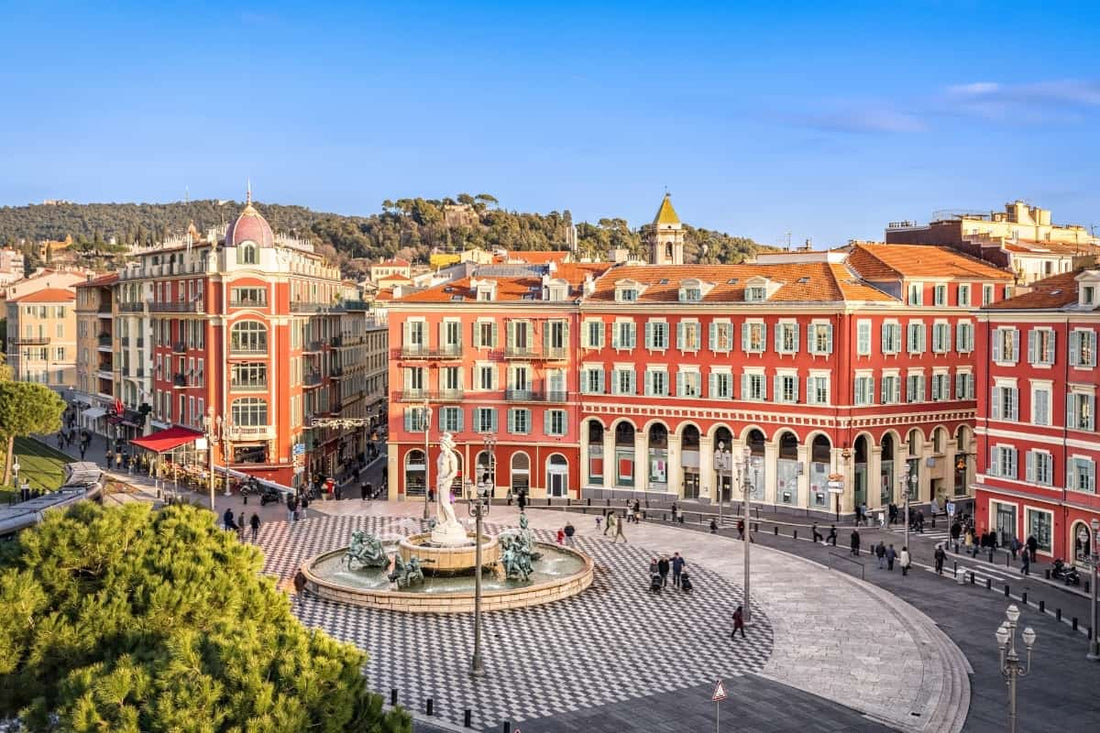 Travel in Europe in November: Top Destinations for Explorers
In this guide, we'll explore the best places to travel in Europe in November. November is a fantastic time to explore Europe. As the crowds thin out, prices drop, and the fall foliage graces the landscape with warm, golden hues, you'll find plenty of opportunities to enjoy a unique and memorable trip. Whether you're seeking charming cities, cultural experiences, or picturesque countryside, Europe has a lot to offer in November. 
The Advantages of Traveling in Europe in November
Before we dive into the specific destinations, let's consider the advantages of traveling to Europe in November:
Lower Prices
November is considered the shoulder season in Europe, meaning you can often find better deals on accommodations, flights, and attractions compared to the peak summer months.
Small Crowds
With the summer tourists gone, you can enjoy popular attractions without the long lines and crowds. It's an excellent time to explore without feeling rushed.
Mild Weather
While it may be getting colder, the weather in many parts of Europe is still quite pleasant in November. You can expect crisp, cool days and cool evenings, making it ideal for walking and exploring.
Seasonal Delights
November is the time when many European cities and regions celebrate the harvest season with traditional festivals and food events. It's an opportunity to savor local delicacies and immerse yourself in regional culture.
Top 10 Places To Travel In Europe In November
Now, let's explore some of the top destinations to consider for your November European adventure.
Top 1 - Places to trvel in Europe in November: Paris, France
Paris is a timeless destination that exudes charm in every season, including November. With fewer tourists, you can appreciate the city's iconic attractions, such as the Eiffel Tower, the Louvre, and Notre-Dame, without the usual crowds. Enjoy leisurely walks along the Seine River, savor croissants in cozy cafés, and explore charming neighborhoods like Montmartre.
Don't Miss: The fall foliage in Paris is particularly beautiful in November. Take a stroll through the Luxembourg Gardens or Parc des Buttes-Chaumont for scenic views.
Top 2 - Places to trvel in Europe in November:
Venice, Italy
Venice is a magical city that takes on a different charm in November. The canals and historic architecture create an enchanting atmosphere that's perfect for romantic getaways. With cooler temperatures, it's more comfortable to explore the city on foot and visit famous sites like St. Mark's Basilica and the Rialto Bridge.
Don't Miss: Visit local restaurants for traditional Venetian dishes, like risotto and seafood, without the crowds.
Top 3 - Places to trvel in Europe in November:
Dublin, Ireland
November is an excellent time to visit Dublin, as the city's pubs and historic sites are welcoming and cozy. Explore Trinity College, where the Book of Kells is housed, and take a tour of the Guinness Storehouse. Don't forget to visit traditional Irish pubs for live music and warm, hearty meals.
Don't Miss: Experience the warmth of Irish hospitality in the city's pubs, where you can mingle with friendly locals.
Top 4 - Places to trvel in Europe in November: Budapest, Hungary
Budapest's thermal baths are particularly inviting in November when the weather is cooler. Soak in the warm waters of Széchenyi Thermal Bath, and enjoy the stunning architecture of the city's historic bathhouses. Explore Buda Castle, take a cruise on the Danube, and savor traditional Hungarian dishes in cozy restaurants.
Don't Miss: Visit a local market to try hearty Hungarian specialties like goulash and chimney cake.
Top 5 - Places to trvel in Europe in November:
Edinburgh, Scotland
Edinburgh is known for its rich history, stunning architecture, and vibrant arts scene. November in Edinburgh means you can explore attractions like Edinburgh Castle, Arthur's Seat, and the Royal Mile without the summer crowds. It's also a great time to visit museums and enjoy the city's cultural offerings.
Don't Miss: Explore the historic Royal Yacht Britannia, which offers a unique glimpse into the life of the British royal family.
Top 6 - Places to trvel in Europe in November:
Prague, Czech Republic
Prague is a city of stunning architecture, historic charm, and vibrant culture. November allows you to explore the city's historic sites, including Prague Castle and Charles Bridge, at a more relaxed pace. You can also warm up with traditional Czech dishes like goulash and trdelník (chimney cake).
Don't Miss: Visit the Prague Christmas Markets that start in late November, where you can shop for festive souvenirs and enjoy local treats.
Top 7. Bruges, Belgium
Bruges is a picturesque city with cobblestone streets, historic buildings, and scenic canals. November is an ideal time to explore this charming destination without the summer crowds. Take a boat tour on the canals, indulge in Belgian chocolates and waffles, and visit medieval landmarks like the Belfry of Bruges.
Don't Miss: Sip on warming Belgian beers in cozy pubs and enjoy the city's unique ambiance.
Top 8. Granada, Spain
Granada is a city steeped in history and culture, known for the stunning Alhambra Palace. November is an excellent time to explore this UNESCO World Heritage Site without the summer heat and crowds. Take a leisurely stroll through the Generalife Gardens, savor Spanish tapas in local eateries, and immerse yourself in the city's Moorish heritage.
Don't Miss: Visit the Albaicín neighborhood to experience the city's rich Andalusian culture.
Top 9. Munich, Germany
Munich is famous for its beer culture, and November is when the city's beer gardens take on a cozy atmosphere. Explore Munich's historic sites, including Nymphenburg Palace and Marienplatz. Try traditional Bavarian dishes like schnitzel and sausages in local beer halls.
Don't Miss: If you're a fan of beer, visit the Hofbräuhaus, one of Munich's most iconic beer halls.
Top 10. Lisbon, Portugal
Lisbon offers mild and pleasant weather in November. Explore the city's historic neighborhoods, like Alfama and Bairro Alto, and enjoy scenic views from São Jorge Castle. Savor Portuguese cuisine, including fresh seafood and pastries, and take a tram ride through the city's hilly streets.
Don't Miss: Enjoy the city's vibrant Fado music scene for a taste of Portugal's cultural heritage.
Travel Tips for traveling in Europe in November
To make the most of your November adventure in Europe, here are some essential travel tips:
Pack Layers
With changing temperatures, it's a good idea to pack layers that you can easily add or remove to stay comfortable throughout the day.
Plan for Shorter Days
In November, the days are shorter, so plan your activities accordingly. Some attractions may have limited hours of operation.
Book Tickets in Advance
While there are fewer tourists, it's still advisable to book tickets for popular attractions and tours in advance to avoid disappointment.
Stay in Cozy Accommodations
Choose accommodations that provide a cozy and comfortable atmosphere, such as boutique hotels, bed and breakfasts, or charming guesthouses.
Sample Seasonal Foods
November is a time for enjoying seasonal foods and traditional dishes. Don't miss the opportunity to savor local specialties.
Explore Holiday Markets
In some European cities, Christmas markets begin in late November. They offer a wonderful chance to shop for unique gifts and enjoy a festive atmosphere.
Getting around Europe in November
The best way to get around Europe in November is by minibus hire europe. Buses are affordable, reliable, and comfortable. Plus, they allow you to see the countryside and make stops at small villages along the way.
MBS87 Bus Tour Company offers a variety of bus tours throughout Europe, including tours to all of the destinations mentioned above. MBS87 buses are equipped with comfortable seats, air conditioning, and Wi-Fi. Plus, MBS87 offers experienced drivers who can provide you with information about the places you're visiting.
Conclusion
No matter where you choose to travel in Europe in November, you're sure to have a wonderful time. With its stunning scenery, rich history, and vibrant culture, Europe has something to offer everyone. And when you're ready to book your travel, be sure to check out MBS87 Bus Tour Company for affordable and reliable transportation.
>>See more: travel in Europe in August