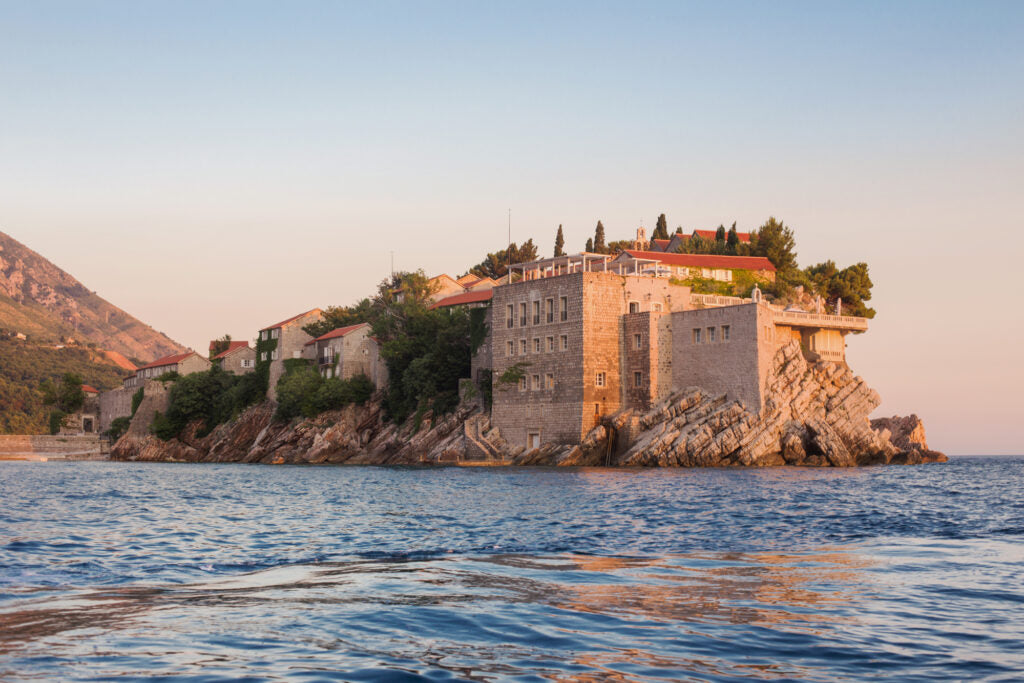 Where to Travel in Europe in August: Top 10 Destinations and Tips
August is a fantastic time to explore Europe. The weather is at its finest, with warm temperatures and long daylight hours, making it the perfect opportunity to embark on a European adventure. Whether you're seeking the sun-soaked beaches of the Mediterranean or the cultural richness of historic cities, Europe has a lot to offer in August. In this guide, we'll explore the best places to visit in Europe during this delightful summer month.
The Advantages of Traveling in Europe in August
Before we dive into the specific destinations, let's consider the advantages of traveling to Europe in August:
Ideal Weather
August brings warm and pleasant weather to most of Europe. You can expect sunny days, perfect for outdoor exploration and soaking up the sun.
Festivals and Events
Many European cities host exciting festivals and events in August. These can include cultural celebrations, music festivals, and local traditions that offer a unique and immersive experience.
Longer Days
With the extended daylight hours, you have more time to explore and make the most of your trip. This is especially beneficial if you want to see multiple attractions in one day.
Beautiful Scenery
Europe's landscapes are in full bloom in August. Whether you're in the lush countryside, among the rolling hills, or by the sparkling coast, the scenery is at its most picturesque.
Top 10 Destinations for traveling Europe in August
Now, let's explore some of the top destinations to consider for your August European adventure.
Top 1 - Destinations for traveling in Europe in August: Santorini, Greece
Santorini is the crown jewel of the Greek Islands, renowned for its breathtaking sunsets, crystal-clear waters, and iconic white-washed buildings. August is the perfect time to visit this Mediterranean paradise as the weather is consistently sunny and warm. Relax on the famous Red Beach, explore charming villages, and savor delectable Greek cuisine at local tavernas.
Don't Miss: Watch the sunset in Oia, known for its panoramic views and romantic atmosphere.
Top 2 - Destinations for traveling in Europe in August: Barcelona, Spain
August in Barcelona is synonymous with lively festivities. This vibrant city comes alive with music, dance, and cultural celebrations during the Festa Major de Gràcia, where neighborhood streets are adorned with colorful decorations. Enjoy the beautiful beaches, explore the works of architect Antoni Gaudí, and savor tapas in the charming Gothic Quarter.
Don't Miss: Visit the stunning Sagrada Família and Park Güell, two of Gaudí's architectural masterpieces.
Top 3 - Destinations for traveling in Europe in August: Amalfi Coast, Italy
The Amalfi Coast in Italy is known for its dramatic coastline, quaint villages, and clear blue waters. In August, you can bask in the Mediterranean sun and take scenic boat rides along the coast. Explore the towns of Positano and Amalfi, and indulge in delicious Italian cuisine at seaside restaurants.
Don't Miss: Hike the famous Path of the Gods for spectacular views of the coastline.
Top 4 - Destinations for traveling in Europe in August: Dubrovnik, Croatia
Dubrovnik, often referred to as the "Pearl of the Adriatic," is a UNESCO World Heritage Site famous for its well-preserved medieval city walls. August offers warm weather and the chance to explore the city's historic sites, including the Old Town, Rector's Palace, and the iconic city walls. You can also take a boat trip to the nearby Elafiti Islands for a peaceful escape.
Don't Miss: Walk along the city walls for stunning views of Dubrovnik and the Adriatic Sea.
Top 5 - Destinations for traveling in Europe in August: Edinburgh, Scotland
While many travelers associate August with sunny destinations, Edinburgh offers a unique experience with its annual Edinburgh Festival Fringe. This world-famous arts festival features thousands of performances, from comedy and theater to music and dance. In addition to the festival, you can explore the city's historic and cultural attractions, including the Royal Mile and Edinburgh Castle.
Don't Miss: Catch a show at the Edinburgh Festival Fringe for a memorable cultural experience.
Top 6 - Destinations for traveling in Europe in August: Cinque Terre, Italy
Cinque Terre is a collection of five picturesque fishing villages nestled along the rugged Italian coastline. August is an excellent time to visit, with warm weather for hiking the scenic trails that connect the villages. You can also enjoy the local seafood, explore the colorful houses, and swim in the crystal-clear waters of the Ligurian Sea.
Don't Miss: Hike the Via dell'Amore (Lover's Lane) between Riomaggiore and Manarola for stunning coastal views.
Top 7. Prague, Czech Republic
Prague is known for its fairytale-like architecture, historic charm, and vibrant cultural scene. In August, the city enjoys pleasant weather for strolling along the picturesque Charles Bridge, exploring Prague Castle, and visiting the Old Town Square. Enjoy the local cuisine and beer at traditional Czech pubs.
Don't Miss: Take a relaxing cruise along the Vltava River for a unique view of the city's landmarks.
Top 8. Ibiza, Spain
If you're seeking a lively party scene, Ibiza is a top choice in August. The island is renowned for its world-class clubs and electronic dance music scene. During the day, relax on beautiful beaches and explore the Old Town's charming streets. At night, dance the night away at world-famous clubs like Pacha and Amnesia.
Don't Miss: Experience the legendary Ibiza nightlife at the iconic Pacha club.
Top 9. Vienna, Austria
Vienna offers a blend of imperial grandeur, classical music, and contemporary culture. In August, you can explore magnificent palaces, visit museums, and enjoy outdoor concerts and festivals. Be sure to savor a slice of Sachertorte, a famous Austrian chocolate cake, in one of the city's traditional coffeehouses.
Don't Miss: Attend a classical concert or opera performance in the city known for its musical heritage.
Top 10. Corsica, France
Corsica, an island in the Mediterranean, offers stunning landscapes, from rugged mountains to pristine beaches. August is the perfect time to indulge in water sports, hiking, and exploring the island's charming villages. Visit the historic city of Bonifacio, take a boat tour to see the stunning Calanques de Piana, and relax on the beautiful beaches.
Don't Miss: Explore the scenic Calanques de Piana, a UNESCO World Heritage Site.
Travel Tips for August in Europe
Tips to travel in Europe in August
To make the most of your August adventure in Europe, here are some essential travel tips:
Book Accommodation in Advance
August is a popular travel month in Europe, so it's advisable to book your accommodation well in advance to secure the best options and rates.
Stay Hydrated
The warm weather in August can lead to dehydration, especially if you're spending a lot of time outdoors. Carry a reusable water bottle and stay hydrated throughout the day.
Protect Yourself from the Sun
Don't forget to pack sunscreen, sunglasses, and a wide-brimmed hat to shield yourself from the sun's rays. Sun protection is crucial, especially in destinations with hot weather.
Pack Comfortable Footwear
You'll likely do a lot of walking, so pack comfortable and supportive walking shoes or sandals. Blistered feet can put a damper on your trip.
Learn Basic Local Phrases
Learning a few basic local phrases can go a long way in making connections with locals and showing respect for their culture.
Respect Local Customs
Be aware of local customs and dress codes. In some destinations, especially when visiting religious sites, modest attire may be required.
Travel Insurance
Consider purchasing travel insurance to protect your trip from unexpected events, such as flight cancellations or medical emergencies.
In Conclusion
August is a fantastic time to explore Europe, and the continent offers a wide range of destinations to suit your preferences, whether you're looking for sun, culture, or adventure. From the enchanting islands of Greece to the vibrant cities of Spain and the picturesque coastlines of Italy, Europe is a treasure trove of experiences waiting to be discovered in August. Plan ahead, pack smart, and get ready to create unforgettable memories on your European summer adventure. Safe travels!
MBS87 Bus Tour Company
When you're ready to book your travel to Europe, be sure to check out MBS87 bus rental europe. MBS87 offers affordable and reliable transportation throughout Europe, making it easy to get around and see all the sights. MBS87 also offers a variety of tour packages to choose from, so you can find the perfect one for your budget and interests.
No matter where you choose to travel in Europe in August, you're sure to have a wonderful time. With its stunning scenery, rich history, and vibrant culture, Europe has something to offer everyone. And when you're ready to book your travel, be sure to check out MBS87 Bus Tour Company for affordable and reliable transportation.
>>See more: what to wear when traveling to europe