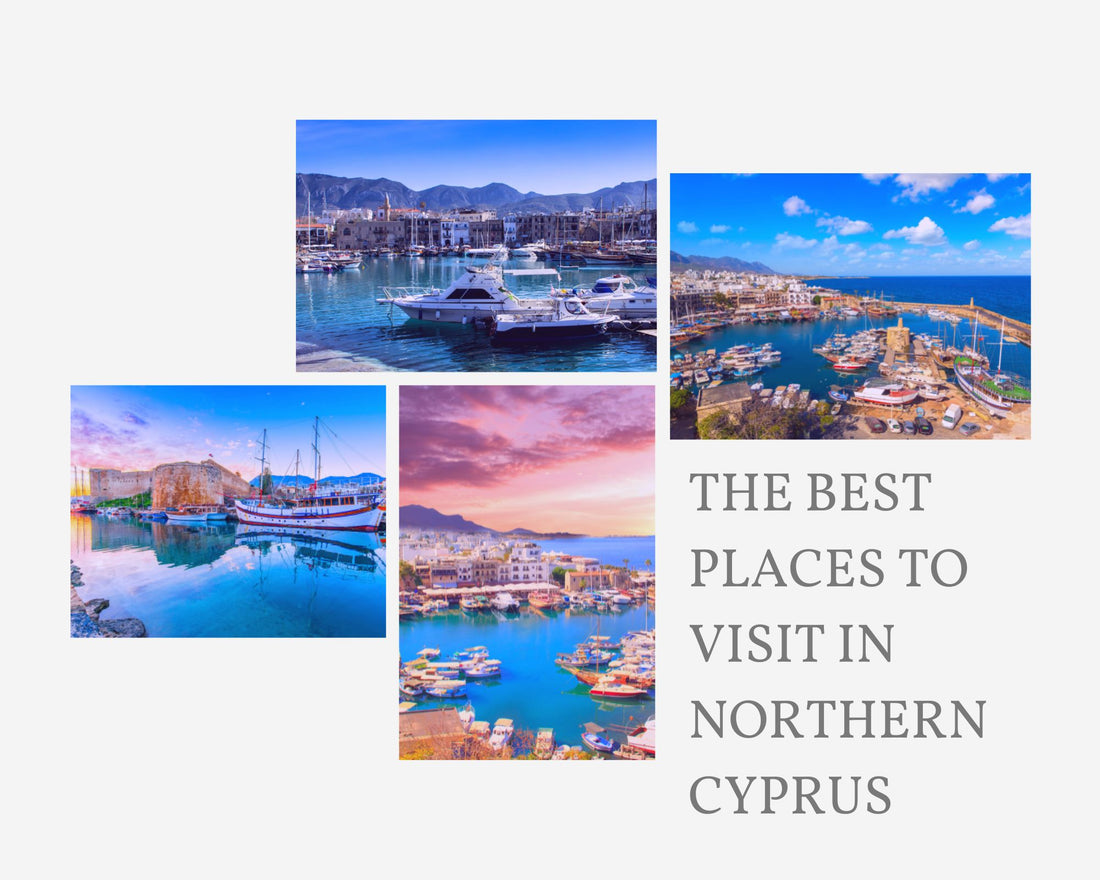 The Best Places to Visit in Northern Cyprus
Northern Cyprus covers roughly one third of the island of Cyprus but gets far fewer visitors than the southern part of the island. There are lots of great places to visit in Northern Cyprus which make it well worth a visit for anyone heading to this part of the world. This article gives an overview of the best things to do in Northern Cyprus and some information about hiring a car in Northern Cyprus.
Three days in Northern Cyprus is a good length of time to see some of the best places but if you are there in summer you may want to factor in some time to relax by the beach. Northern Cyprus is quite small so you can choose one base and see the main attractions by taking day trips.
Need to know
Population: 313,000
Currency: Turkish Lira (Euro widely accepted)
Language: Turkish. As with anywhere, in smaller places very little English was spoken and in tourist towns people spoke quite a lot. There are a lot of expats living on the North coast.
Car Hire in Northern Cyprus
We found easy and affordable car hire by comparing prices online and picking our car up from Ercan International airport near Nicosia. Note that cars hired in Southern Cyprus can usually be driven to the north but not the other way around. This meant we couldn't cross the border into Southern Cyprus during our road trip.
Road conditions: Main roads are sealed and well-marked. Smaller roads are narrow and bumpy.
Speed Limit: The highest we saw was 90km/hr which went down to 65km/hr when there was a speed camera (always indicated by a sign). On smaller roads it was only possible to go around 40km/hr.
Petrol prices: Approx €1/L
Cars drive on the left hand side of the road. 
Accommodation in Northern Cyprus
In the off-season it's easy to find affordable and nice accommodation all along the coast in Northern Cyprus. In the summer many holiday makers arrive and it can be difficult to find good-value stays. if you are heading to Northern Cyprus in the summer make sure you book in advance. Check out some options here. 
Things to do in Northern Cyprus
NICOSIA
There are plenty of great things to in this interesting capital. The contrast between the North and South and the UN border that lies between is worth seeing. But there are also lots of cafes, restaurants, markets and historic buildings to keep you occupied. Check out our post on things to do in Nicosia.
This is a beautiful monastery in a small town not far from Girne. We decided not to fork out (9TL each) for the entrance tickets and instead head next door to the cafe/restaurant. For 10TL we had views of the monastery and tea for two overlooking the coast. We paid to park in the main car park but drove past a free one a little further on.
This town is one of the best places to visit in Northern Cyprus and has a real mix of local life and touristy areas. The main streets are lined with cafes, shops and kebab houses. We had some of the best börek (Turkish pastry dish filled with meat or cheese.) Narrow lanes wind down the hill to the harbour where the more touristy restaurants sit. The waterfront makes a great place for a stroll and ends at Girne castle which is also worth a visit. We had our heart set on seafood so ate at one of the restaurants surrounding the harbour. The food was good but overpriced.
This is a gorgeous little town to wander in. We were very fortunate to be there in February when the weather was pleasant but there were very few other tourists around. Famagusta has many sights and ruins to see as you walk through the walled old town. Our favourite was the Lala Mustafa Paşa Mosque which was originally a church which has had the spires knocked down and minarets added.
The North East of Cyprus is a great area to explore. The area here is much more beautiful away from the large hotels and resorts further down the coast. Because we were there during winter we didn't explore any of the beaches but heard that this area has some lovely, secluded spots to enjoy the sea and sand. We did make the drive up to Kantara Castle and enjoyed the magnificent views of the island. There were only two other visitors there so we were able to spend plenty of time with the castle to ourselves. Entrance was 7TL.
This was a real trek and we ended up above the clouds! First there was 5km of narrow winding road which lead to the car park. From there we began the 25 minute walk up the steep cliff. The views on the way up were amazing. However, by the time we reached the castle, all we could see was white. With the whole place to ourselves and mist floating through the ruins, the castle had an eerie, mystical feel. There is no entrance fee so if you feel like some exercise it's worth a trip.
Located just North of Famagusta, these ruins are what remain of an ancient Greek city. There is still a decent amount to be seen among the ruins including many pillars and statues. You can walk around the entire complex with views out over the ocean. In the summer expect lots of tour groups but in winter there were very few people around.
As many of these sights are located in the mountains we spent a lot of time driving along narrow roads discovering great views and little villages. Nowhere is very far in Northern Cyprus so if you can, take the scenic route. We stopped one evening to climb a cliff on the way home and ended with the most spectacular sunset views down to the coast. A few times we got part way down a road and were stopped by the army and turned away. They spoke no English but were very friendly, as far as we could make out they had training on some days and the area was closed to the public.
Our Northern Cyprus road trip was a great 'winter' holiday . Hiring a car is definitely the easiest way to get around although there are tours and public buses from Nicosia which makes a good base. The weather in Cyprus is nice year round and it's very affordable. In high season I imagine many of these attractions in Northern Cyprus are busy with tour groups so going in the off or shoulder seasons is a good idea.