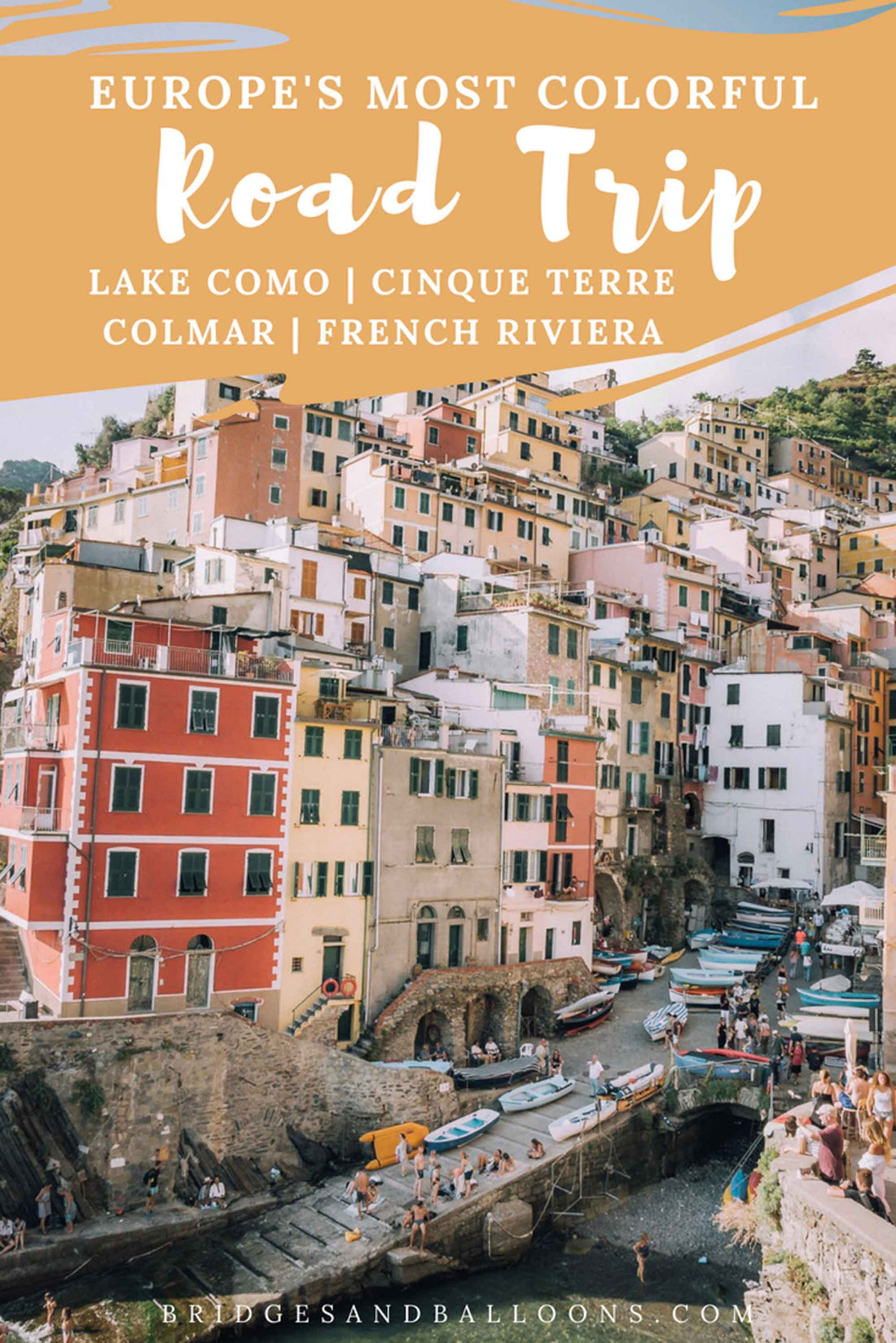 European Getaway: France, Switzerland, Italy Tour
France, Switzerland, Italy Tour
Aromas drift down Roman lanes, vistas extend from alpine lakes and the Renaissance city opens its heart. From Venetian canals to Parisian patisseries, this is the grand tour of Italy, Switzerland and France, a one-way two-week journey that celebrates many of Europe's grandest icons. Explore with all your senses alive as you embrace the highlights and discover how every piece of old-world Europe is absolutely unique.
Day 1: Venice – A Water Taxi Into the City of Canals
Fly into Venice, the Queen of the Adriatic and your airport transfer will immediately reveal what makes this city so special, the water. Travel along the canals as grand townhouses rise on either side of you as your gondolier takes you beneath the bridges of yesteryear. Take a stroll between the island neighborhoods, sip Bellini cocktails as street musicians play twilight serenades. Relax on a terrace close to St. Mark's Square as Venice is much quieter in the evening after the day-trippers have returned to their hotels on the mainland. Soak up one of the world's most unique cities, with your hotel ideally located on the Grand Canal.
Day 2: Venice – Romance and Elegance
Venice is a city where grandeur pours from the walls, and it seems improbable that so much has survived for so long. Explore Doge's Palace and its secrets, your local guide taking you beneath corridors lined with world-famous art pieces. Walk over the Bridge of Sighs and stop to re-energize in a cafe best known to the locals. Travel out with your gondolier and learn about the ancient tradition, how it started, and how it has evolved over the centuries. Your destination is another of Venice's islands, where you can watch the skills of glassblowers and take lunch with views over the water. The afternoon is left free, and your guide can tailor it to your interests. In particular, the Venetian art scene really comes alive with a local guide with galleries presenting the works of Titian, Tintoretto, and Guardi.
Day 3: Rome – Into the Eternal City
It is just over three hours by high-speed train from Venice to Rome, and you will whizz through Tuscany, stopping at a small handful of old cities on the route. This is a good time to relax and watch Italy roll by before you disembark amid the old-world bustle of ancient Rome. Your hotel is located at the very heart of an ancient empire, in a historical area that is far away from traffic-clogged streets, yet the Pantheon is just steps away. Your local guide will meet you for an orientation tour, showing you which way to turn in the Eternal City. Not just for the world-famous sights, but also for the high-quality restaurants and cafes that will be perfect for lounging the afternoon away. Rome is one of the best cities in the world for people watching, so take this day to relax and savor the local atmosphere.
Day 4: Rome – Highlights of Ancient Rome
Secrets whisper from ancient walls as this is Ancient Rome, older than the Colosseum you walk through, and more complicated than what you see on the postcards. With your local guide alongside you, you can easily imagine a time of gladiators and empires and when the stones you are standing on were the center of the known world. With three days in Rome, you can take it slow, and there is more than enough to experience. Discuss emperors on the piazzas, listen to Catholic history in beautiful small churches, and make your journey through the centuries.
While the Colosseum and Pantheon are redolent of the old Roman Empire, the highlights of old Rome contains pieces from many different centuries. Perhaps that is why Michelangelo said this was a place made by angels, not humans. As with your second day in Venice, the afternoon is flexible, and your guide can customize the itinerary based on your interests. One potential option is a tour of Trastevere, an iconic neighborhood of cobblestone streets, where you can search the markets and discover a really lived-in part of the city.
Day 5: Rome – Exploring the Vatican and Beyond
Move next into the holy Vatican City, a place of pilgrimage for some, a place of beauty for all. Walk across St Peter's Square, beneath the shadow of the grand basilica and Egyptian Obelisk, and then take the red carpet as you get fast-track entry to the Vatican Museums. Welcome to one of the world's greatest art collections with galleries dominated by pre-eminent sculptures, rooms covered in humongous canvases, chapels painted by the greats, Michelangelo's ceiling in the Sistine Chapel. With your private guide, you can enjoy behind-the-scenes access to the Bramante Staircase and then travel beyond the galleries into St. Peter's Basilica, a place of both serenity and art. A whole morning in the Vatican Museums is enough when your guide can lead you efficiently, but it is well worth sticking around for lunch nearby, as then you can quickly dip into another piazza, palazzo, or church in the afternoon.
Day 6: Florence – Tuscan Wine Tasting and Renaissance
Delights
Travel by road to Florence, the streets twisting as they ascend through Tuscany. Stop in Orvieto, where the landscape is carpeted by vineyards. Stop into wineries as you travel, and a winemaker will invite you in for a tasting. Savor more of the region's flavors as you enjoy a live cooking demonstration in an Italian kitchen, and then sit down to a lunch paired with local Tuscan wines.
This experience will feel like an iconic culinary experience that blurs into the iconicity of Florence, as you spend the afternoon and evening in the Renaissance city. Like with Venice your first day is left free. You can walk without a map, explore beyond the postcards, and make your own impressions of this otherworldly city. As twilight approaches and the church bells chime, you will likely sit back and smile as Florentine life is unfolding all around.
Day 7: Florence – Exploring the Masterpieces
With your guide alongside, you will look down the backstreets and enter the palaces. Gaze up at the colors of the cathedral, sounds coming from the bell tower as you admire Ghiberti's Gates of Paradise. Piazza della Signoria is like an open-air gallery from five centuries ago, its sculpted figures the works of great Renaissance artists. Compare this to the simple beauty of Santa Croce Basilica, and then take some time to discover opulent nearby streets. Again, your afternoon is flexible, and again, art can be your focus. All across Florence, some palaces that became galleries, the settings as impressive as the works by Raphael and others. While Michelangelo's David stands proudly in Galleria dell'Accademia, there are many other superb galleries to visit.
France, Switzerland, Italy Tour
Day 8: Lucerne – Swiss Landscapes From a Dream
Fly direct from Florence to Lucerne, and then land in the Alps, mountains rising all around as you settle into two relaxed days along the lakeshore. While it is a beautiful road journey from Italy to Switzerland, it is a long way from Florence to Lucerne, and you are never short of mountain panoramas once in Switzerland. Spend your afternoon with a local guide, gazing up at Lucerne's Lion Monument, admiring how it is carved into a limestone cliff above the city. Walk across Chapel Bridge and feast your eyes on Lucerne Jesuit Church, and then feast on quintessentially Swiss cuisine. The Swiss love cheese, and it would not be a trip to Switzerland without an evening of cheese fondue served in a cozy restaurant as the mountains blend into the shadows.
Day 9: Lucerne – High Up in the Pristine Alps
Rise into the Alps, first on a funicular railway, and then in an open-top cable car. Mount Stanserhorn is your destination, a peak with superb views across Switzerland and into Germany. It is up here that you will meet a Swiss Ranger and take a short hike, learning about local flora and fauna on your route. If you enjoy hiking, then there are various trails to take from up here, including the zigzag going back down to Lucerne. In the afternoon, you might be up in the mountains or exploring the pedestrianized Old Town. Another option is to travel by horse-drawn carriage into the surrounding countryside. Lucerne takes its cuisine seriously, and there are many excellent places to dine this evening.
Day 10: 
Paris – Delectable Landscapes and the City of Lights
Wake and travel by train to Paris with a short change in Basel before meandering down from alpine peaks to forested foothills. Soon the mountains fade away, and your train will zoom across a patchwork of fields and villages, revealing an openness to contrasting the tightly packed Swiss mountains. It is just under a 5-hour journey to Paris, but it is very comfortable as you lounge in your first-class carriage as drinks and food are served. Roll into Paris, and you will be transferred to your hotel just steps from the River Seine, in the heart of the city. You will be surprised at how small Paris is, especially the beautiful old core, where most of the famous attractions are located. As you check-in, you can then check out the city with one option simply to follow the River Seine. Exotic smells, elegant neighborhoods, street musicians, and famous bridges abound as Paris revolves around the Seine.
France, Switzerland, Italy Tour
Day 11: Paris – Food and Neighborhoods Tour of Paris
Paris comes alive through its food, and by following your palate, you will get to see very local parts of the city. Explore with an avid foodie and get to know the differences between a boulangerie, fromagerie, and patisserie, not just what they sell but also in the smells that lure you inside. Go to meet a chocolatier and learn all about macarons in the neighborhood where this treat was first invented. Visit a local produce market and sample delights from across the country, the wines, and the hams and cheeses so distinctive based on where they originate. Your guide will introduce you to some of the basics of food and wine pairing as you finish the tour in a small bistro, where the combination of flavors feels infinite.
With a free afternoon in Paris, it will feel as though there are too many options to consider. Climb up the Eiffel Tower or down the Champs Elysees, dip into the designer stores or just wander along the riverside promenade. Paris can entertain you for days, and by spending several nights, you cannot see it all, but you can experience a lot of what makes the city special. Different art galleries open later on different evenings, and some streets come alive with the sound of music. So go out and explore, soak it all up, walk the lanes and find a dinner table in a small restaurant, amid this city of lights.
France, Switzerland, Italy Tour
Day 12: Paris – French Palaces and Patisseries
For this final day of your tour, you can discover a little more of France. Rather than setting out for the over-popular Versailles, you can take a one-hour train to Fontainebleau, where an equally impressive World Heritage palace is ripe for discovery. Explore the imperial legacy with a guide, learning all about the artwork that hangs from the walls, and then immerse yourself in the local market, which is practically unchanged for three centuries now. Traders shout of their produce as the many aromas float through the air. There are many good cafes in the main town square, and it is nice to be away from the tourist-centered squares of the capital. Fontainebleau is also home to a stunning forest, a place you can discover before the train back to Paris and a final night on vacation.
Day 13: Paris – Departure
This last morning will be at your leisure. Late check-out can be arranged, and you will be transferred to the airport with plenty of time before your return flight.
France, Switzerland, Italy Tour
https://www.facebook.com/MBS87Store