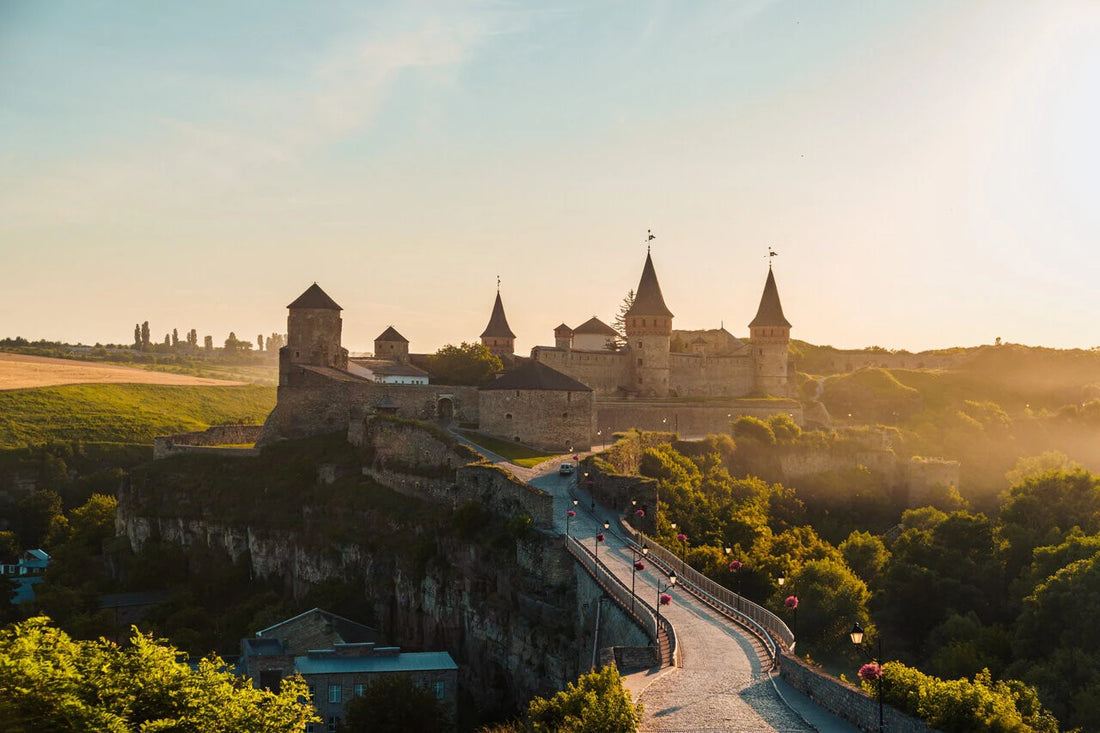 8 Cheap European countries to visit in 2023
If you are finding cheap European countries to consider for your trip, this blog is for you. When we think of traveling in Europe, we often think of expensive vacations that you can only do once or twice a year but like many regions in the world, if you look carefully enough, you will find that there are several countries within Europe that are as beautiful as France or the Netherlands, some even more beautiful, but cost half of those countries.
Tip for traveling in cheap European countries
Even if you decided to visit these cheap European Cities, the cost can balloon up quite quickly if you are not careful so here are some of the ways you can save cost even more when traveling in Europe.
These tips can also be used in expensive European countries as well to save more money from your expensive vacations so be sure to give them a try on your next trip to Europe.
How to find cheap flights to have cheap European countries traveling
What I found most surprising in Europe is that even though, traveling in Europe is expensive, domestic flights can be extremely cheap, like 25 EUR for a flight from Poland to Spain, cheap.
I was able to get this price during RyanAir's promotion period which often runs right before summer and you will save a ton of money if you book a flight during this promotional period.
There are several low-cost airlines in Europe that often run promotions that you should keep an eye on. There are RyanAir, Vueling, EasyJet, and Wizz Air, which I often found myself using when I was in Europe
If none of the links show any discount during the period you want to fly, it is also worthwhile to browse through Skyscanner or Expedia for platform-specific discounts.
All in all, there are many ways you can travel long distances in Europe without losing an arm and a leg. Domestic flights are faster and sometimes even cheaper than speed trains and buses, so be sure to keep an eye out for these discounts.
8 Cheap European Countries To Visit In 2023
How to find cheap accommodations in cheap European countries
If you are looking for cheap accommodations in Europe, hostels and Airbnb are the answers you are looking for.
If you are looking for a fun vibe where you can meet new people while you are in Europe and you want to save a ton, hostels are the way to go with a comfy bed costing as low as 10 USD. 
For a more comfortable stay with private rooms, Airbnb is the way to go. You will be able to save a ton while having most of the comfort you get from staying in a hotel but at half the price.
How to get around cheaply in Europe
Most European cities often have their tourist attractions concentrated in one area, mostly the old town area and you can save a ton if you explore these cities on foot.
You can also rent a bike to explore the city which is often offered as rentals in hostels around Europe or they can direct you to a place that you can rent one.
For traveling between cities, Flixbus or any kinds of buses will be the cheapest option for you and there are many websites you can browse through for cheaper fares. 
How to eat cheaply in Europe
Food can be extremely expensive in Europe especially if you eat our every day but if you wish to travel cheaply in Europe, cooking for yourself will save you a fortune.
Food and accommodation are some of the most expensive expenses when it comes to traveling in Europe and if you can save on these 2 fronts, then you are golden.
Now that we have laid out all the tips you can utilize to travel in Europe cheaply, here are the cheapest European countries you can visit that are cheap, but also extremely beautiful. Let's begin with one of my favorite countries in Europe, Albania.
8 Cheap European Countries To Visit
Top 1 Cheap European countries to visit: Albania
Top 1. Albania
Albania is a country full of surprises. It is a place where you will find stunning mountains like the Albanian Alps, rich history like the towns of Berat and Gjirokaster, and stunning beaches like in the Albanian Riviera.