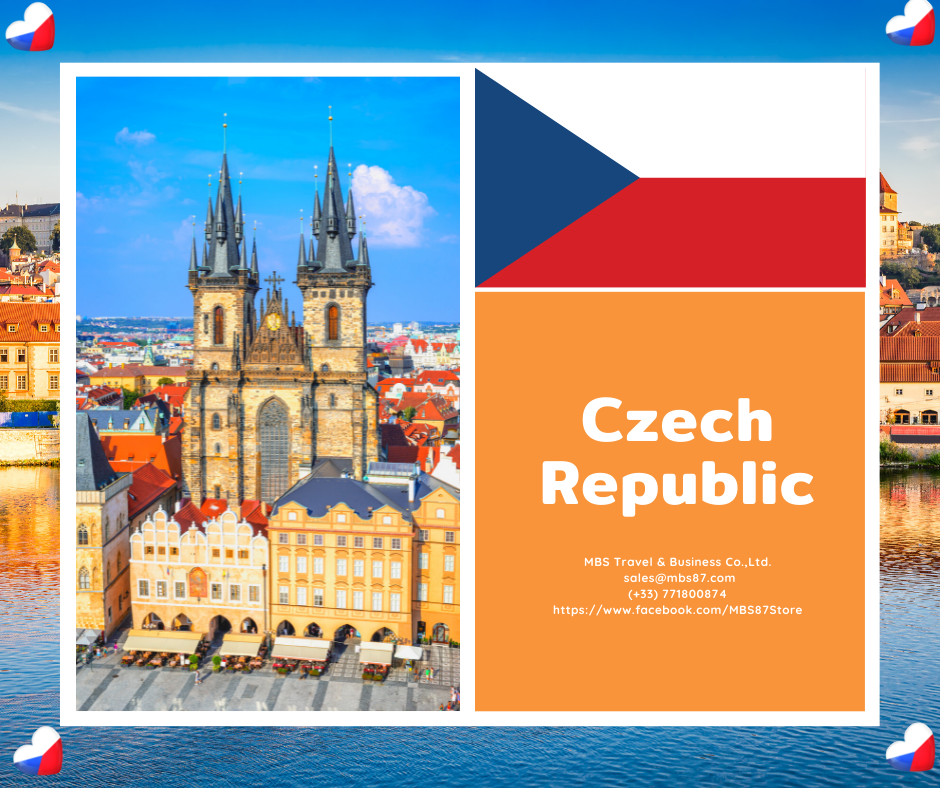 10 Best Places to Visit in the Czech Republic
Brimming with history and natural beauty, the Czech Republic is home to a host of awesome national parks, stunning small towns and medieval castles straight out a fairy tale. Check out The Culture Trip's round-up of its most scenic spots and we're sure you'll agree, the Czech Republic is one of the most beautiful countries in Europe.
Krkonoše National Park, Czech Republic | © Roman Boed/Flickr
Home to the Czech Republic's highest mountain range, the Krkonoše National Park is noted for its unique landscapes and ecosystems ranging from alpine meadows and moorland to high slopes and tundra – so unique, in fact, that the park was designated a UNESCO Biosphere Reserve in 1992. The small town of Pec pod Sněžkou makes the perfect base for exploring the park's highest peak Sněžka: whether visitors take a relaxing cable car ride to the top of the mountain or hike a trail via the scenic valley of Obří Důl, they'll be rewarded with stunning panoramic views across the Czech Republic and Poland.
Český Krumlov
Down in Southern Bohemia, lies the fairy tale town of Český Krumlov – a town so scenically historic it's a UNESCO World Heritage Site. Brimming with stunning examples of Renaissance era architecture, the picturesque community wraps around a bend in the Vltava River and boasts the beautiful 13th century castle – a mix of Gothic, Renaissance and Baroque styles – at its core. Beyond its rich history, Český Krumlov also has a thriving cultural life that includes an international art gallery, the Egon Schiele Art Centrum, a vibrant culinary scene and annual festivities including a chamber music festival and a river marathon.
Český Krumlov, Czech Republic
Český Krumlov, Czech Republic | © The Town of Český Krumlov/Photo by: Libor Svacek
Karlštejn Castle
Originally constructed in 1348 under the direction of Czech king and Roman emperor Charles IV, Karlštejn Castle is unique amongst the country's many castles and chateaus in that it was founded as a place for safekeeping the king's royal treasures, including holy relics and coronation jewels from the Roman Empire. Although reconstructed in the late 19th century, the castle – faithfully renovated by Czech architect Josef Mocker in a purist neo-Gothic style – retains its fairy tale-like charm and is today one of the most visited castles in the country. Tours of its grounds – which include the stately, five-floor Imperial Palace and the Chapel of the Holy Cross, home to 129 panel paintings by Gothic artist Theodoric – are available for visitors.
Punkva Caves
Macocha Abyss, Punkva Caves, Czech Republic | © Pixelfix/WikiCommons
Discovered in the early 20th century by Czech archeologist Karel Absolon, the Punkva Caves – located around an hour's drive north of Brno – is one of the most awe-inspiring underground cave systems in the Moravian Karst. Visitors can tour the Punkva Caves via a foot walk that takes them past mighty stalagmites and stalactites, including Strážce – Punkva's biggest stalactite at four meters long. From the stunning Macocha Abyss – a 138-meter-deep gorge and the biggest of its kind in the Czech Republic – a boat trip takes sightseers along the Punkva underground river via sites like the Masaryk Cave, often hailed as the most beautiful cave in the region.
Kutná Hora
Formerly a medieval silver mining town, Kutná Hora – the center of which was designated a UNESCO World Heritage Site in 1995 for its historical significance and architectural treasures – is a beautiful community of around 20,000 located some 50 miles east of Prague. Among the town's many architectural delights are the Gothic-style Cathedral of St. Barbara, construction of which began in 1388 and took over 500 years to fully complete, and the 17th century Jesuit College, home to the Modern art gallery GASK. Just outside the town lies another interesting albeit slightly creepy must-see site, the Sedlec Ossuary – a 15th century chapel featuring a huge chandelier constructed from human bones.
Kutná Hora, Czech Republic
Kutná Hora, Czech Republic | © David Staedtler/Flickr
Rešov Waterfalls
Rešov Waterfalls, Czech Republic | © Roy147/WikiCommons
Carved by the Huntava stream, the Rešov Waterfalls – a protected area since 1966 noted for its natural beauty and nestled in the southwestern reaches of Nízký Jeseník mountain range – are a series of scenic cascades and rapids and one of the Czech Republic's most popular tourist destinations. The rocky canyon through which the waterfalls cut their course can be explored via marked trails along the Huntava stream, taking visitors through beautiful undisturbed forest and past the ruins of an abandoned medieval castle.
Karlovy Vary
Put simply, Karlovy Vary is the jewel of Western Bohemia. A beautiful spa town nestled in the heart of a verdant valley, Karlovy Vary's treasure trove of stunning architecture and vibrant culture have made it the second most visited spot in the whole Czech Republic. Just walking its streets – home to imposing colonnades and stunning churches like the late 19th century Byzantine-style Orthodox Church of St. Peter and Paul – is a joy alone, though the town's annual events like Food Festival and the Karlovy Vary International Film Festival will thrill any visiting culture vultures.
Karlovy Vary, Czech Republic
Karlovy Vary | Courtesy www.karlovyvary.cz
Hruboskalsko
Hruboskalsko, Czech Republic | Courtesy Český ráj/Photo by Luděk Antoš
Located in a region of the Czech Republic known as Český ráj (or 'Bohemian Paradise'), Hruboskalsko is an extraordinary rock formation featuring hundreds of lofty sandstone towers gradually eroded over the course of time. With some rock towers reaching as high as 55 meters, Hrubskalsko is a popular destination for climbers but visitors who prefer a less daredevil approach can head to the Hlavatice Lookout Rock where a spiral staircase will deliver them safely to the top of the tower and reveal stunning views of the surrounding area. Towards the southern edges of Hruboskalsko lies the 16th century Renaissance-style Hrubá Skála Chateau, now home to a luxury hotel.
Konopiště Castle
Konopiště Castle, Czech Republic | © Bernd Janning/WikiCommons
Nestled on the edges of Benešov, Konopiště Castle was originally founded as Gothic fortress to defend the town from attack but is most recognizable in its current Baroque style – the result of renovations during the 18th century. Perhaps best known as the former residence of Archduke Franz Ferdinand, the heir to the Austro-Hungarian throne whose assassination in 1914 started World War I, Konopiště Castle offers tours of the duke's private chambers, while the surrounding land – home to a rose garden, a lake and several free-roaming peacocks – is perfect for a peaceful, scenic stroll.
Podyjí National Park
Park
Podyjí National Park, Czech Republic | © Joadl/WikiCommons
Spanning an area of just 24 square miles, Podyjí National Park might be the Czech Republic's smallest national park but it's by no means lacking in beauty or diversity. Nestled on the edge of the Austrian border, the park is a forest valley in an otherwise treeless stretch of Southwest Moravia through which the Dyje River cuts a meandering path past blooming meadows, deep ravines and dramatic cliffs. One particularly scenic way to enjoy Podyjí National Park, and one that budding wine connoisseurs will especially like, is to take a trail between the town of Znojmo and Šobes Vineyard, one of Moravia's oldest wine-producing locations.
Vyšehrad, Prague
Ruins, Building
Vyšehrad, Prague, Czech Republic | © Garrison Gunter/Flickr
Legend has it that Vyšehrad, a historical fort located atop a rocky hill overlooking the Vltava River, was the oldest seat of Czech royalty and while this myth remains unsubstantiated the site certainly is old, dating back to the mid-10th century. Wandering the grounds of Vyšehrad today – home to the rare Romanesque-style Rotunda of St Martin dating back to the 11th century and the beautiful Basilica of St Peter and St Paul – is like stepping back in time, while catching the sun as its sets over Prague Castle across the river is truly a sight to behold.