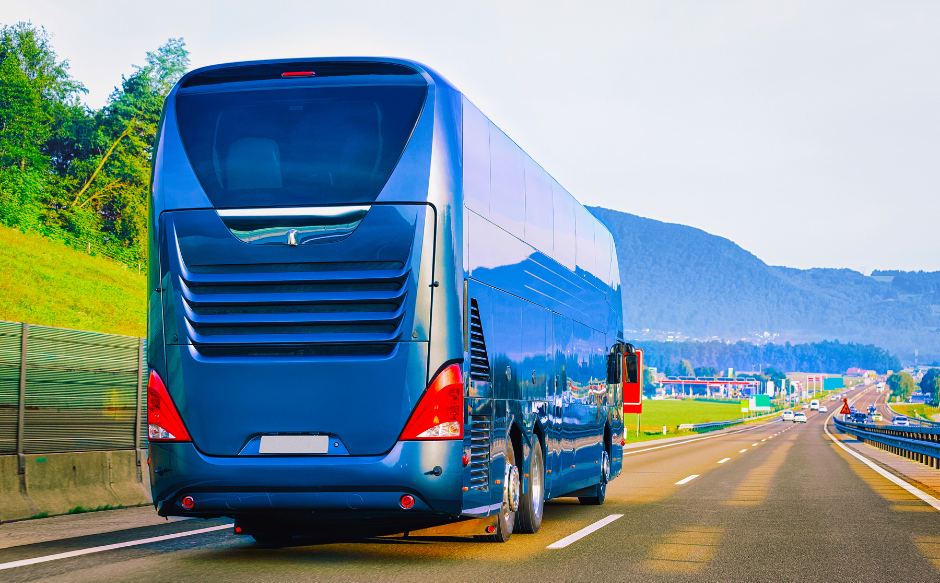 Kufstein - Austria's giant historical museum
Let's join MBS87 on a bus rentals for Kufstein tour to explore Kufstein. This is an administrative district, bordered to the north by Bavaria of Germany, to the southeast by the Kitzbuhel and to the southwest by Schwaz of Austria.
With such favorable terrain, Kufstein is very suitable to become an important destination in the trip across Germany - Austria for tourists who like to explore Europe. Then 
Kufstein - Austria's giant historical museum
Kufstein is the second largest town in Tyrol (after the capital Innsbruck). There have been traces of human habitation here since the Stone Age. And in addition, people also found more traces of the ancient Roman Empire. Later, Kufstein witnessed many different periods of royal rule.
The town of Kufstein is surrounded by the majestic Kaiser Mountains - a limestone mountain range, and is located right on the banks of the Inn River. The first impression when visitors come here is the charming natural scenery, walking on gravel roads. Along the road there are souvenir shops with lovely items typical of Kufstein in particular and of Austria in general. 
Interesting destinations in Kufstein
Kufstein Fortress
This is a majestic fortress located right on the hillside, and is a famous place that everyone must visit when coming to Kufstein. With its impressive design of giant white walls, along with its sweeping views of Kufstein, this place never ceases to attract visitors. In addition, inside the castle is a museum and an outdoor organ.
Tontenkirchl Mountain
Surely climbers and tourists who like sports activities, or adventurers, will be very interested when hearing about this mountain. Tontenkirchl Mountain is one of the majestic sites and best rock climbing areas in Austria with over 50 different climbing routes. Majestic limestone mountains, breathtaking natural scenery... these are the most precious rewards for the bravest and healthiest people.
Romerhofgasse Street
When talking about a street that reminds you of old European movies, it is impossible not to mention Romerhofgasse street in the town of Kufstein. Sitting on the minibus rental for Kufstein, slowly moving around Romerhofgasse makes us feel nostalgic for past times. You can get out of the bus and walk down each alley to feel your emotions more clearly. This is an enchanting walking street.
The buildings on the street make us feel like we are lost in a fairy tale, surrounded by houses with overhanging domes, cobbled sidewalks, and iron railings,... At night, Romerhofgasse is lit with soft and warm yellow lights.
Priffsee Lake
If you are someone who does not like the noise of the city, then Priffsee Lake is a suitable place for you. Only about 15 minutes from Kufstein on the coach rental service in Austria, you can see the majesty of the mountains, trees and the freshness of Priffsee lake. 
The entire area around the lake is surrounded by woods and has many walking trails. It is a suitable place to relieve all the stress of life and being in harmony with nature will make our souls feel much more relieved.
City Museum
The Kufstein City Museum is an interesting cultural destination in the Austrian town of Kufstein. This is a place that most visually preserves the history of Kufstein, displaying priceless artifacts and exhibitions here that attract many participants. Tourists visiting Kufstein on a private tour in Austria should visit this city museum to understand more about the place they are visiting.
Transportation to Kufstein
During a cross-country trip, traveling by any means is also a problem that worries many tourists. But don't worry anymore, because you have MBS87 by your side. We at MBS87 are a company specializing in providing tour services in countries throughout Europe. MBS87 always puts the following criteria first:
Passenger satisfaction
Nothing is more precious than your comfort and happiness when experiencing our services during your journey. With more than 10 years in the tourism industry, experience organizing hundreds of tours in Kufstein in particular and throughout Europe in general, we understand each scenic spot and each city you want to visit. 
So, don't be afraid to contact us, feel free to express your requirements, we will offer many options so you can make your own decision for your upcoming trip
Thoughtfulness and enthusiasm
Any tour that MBS87 organizes, we take careful care of each passenger. If you have an urgent need or problem but don't know how to solve it, then don't hesitate to tell us. With a team of professionally trained and experienced staff, we will try to handle every situation as quickly and conveniently as possible for our passengers. 
And to avoid unwanted risks, we always have a specific, detailed and extremely interesting travel plan, ensuring each passenger in the group will feel most comfortable and happy.
Prices are suitable for each customer
We will arrange meals, hotel rooms, train tickets, bus tickets, sightseeing tickets,... in a tour package and will quote you a specific price. In addition, MBS87 always updates the actual situation, promptly receives opinions and feedback from customers to quickly propose timely modifications or replacements to suit each of your needs and preferences.
A special thing is that we are always ready to give free advice and quotes to all of you. So let's board the rental service bus around Autria to discover the excitement of this country
How to get to Kufstein
To have a complete trip, not too fast that you miss out on beautiful moments, but not too slow that you don't have enough time to go to many places, then MBS87 sees a coach rental for Kufstein as an option. choose perfect. 
And if you are still wondering how to get on this coach trip? Then please tell MBS87 where you are. We will bring this coach trip to your location immediately. What you need to do now is to contact us MBS87, then prepare your luggage completely and neatly, and finally relax on each journey with MBS87's tours, especially coach hire in Vienna tour. MBS87 hope to see you one day soon.
>> Read more: Eisenstadt - Austria