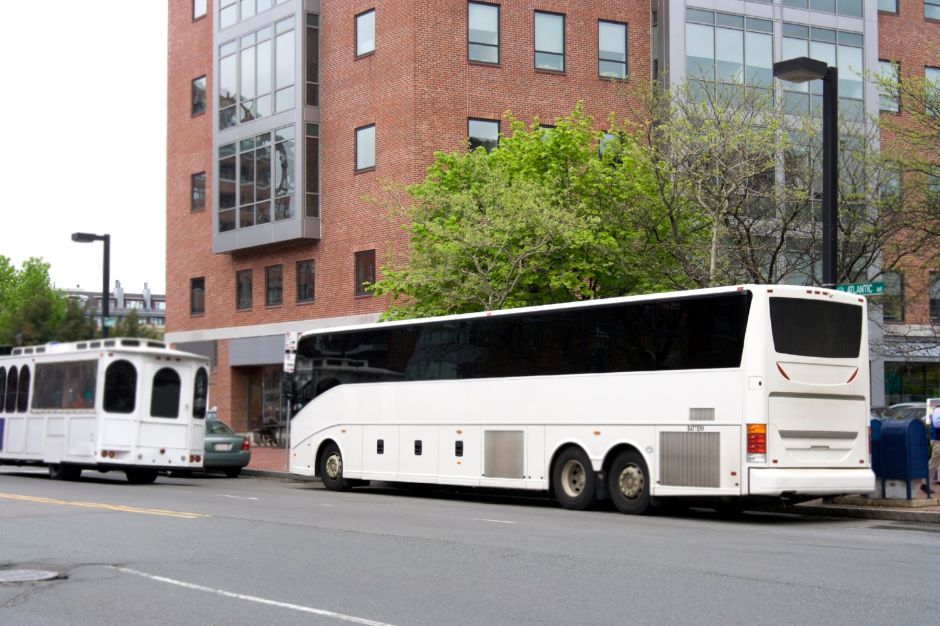 Bus rental for Hallstatt - The "wonderland" of humanity
Discover the enchanting beauty of Hallstatt, Austria, with ease and comfort through our specialized bus rental for Hallstatt services. We're your gateway to exploring this picturesque lakeside town and its captivating cultural treasures.
Hallstatt - one of the most beautiful towns in the world
Hallstatt is a small town located in Gmunden, located southwest of Lake Hallstatter and the slopes of the Hoher Dachstein mountain. Hallstatt is located on the route connecting Vienna and Salzburg, so combining visits to all three locations, Vienna - Hallstatt - Salzburg, is often the most chosen option among all bus rental services in Austria. 
It is because of the unique terrain that this place makes anyone who comes to feel overwhelmed with the majesty of nature. In the summer, Hallstatt will be "dyed green" by trees, lakes and dotted with white peaks. Besides being notable for its natural scenery, the town of Hallstatt is also notable for its rows of ancient houses along the lakeshore. 
Because of the combined beauty of nature and human hands, American travel magazine CnTraveller ranked Hallstatt in the list of 50 most beautiful towns in the world. The scene of wooden houses located along the lake and leaning against the mountains, along with the hazy white mist,... is like a movie about a fairy tale village.
Let's go on a bus rental for Hallstatt to walk around this fairy tale village.
Famous tourist destinations in Hallstatt
Ancient village
It is wonderful for each of us to be with our relatives and friends, wandering the lakeside trails and admiring the picturesque 16th century village and enjoying the fresh air together. peace and quiet of the old village of Hallstatt. The place you must definitely visit is the old market square, which is surrounded by ancient Holzhaus-style wooden buildings with romantic flower-covered balconies. 
There are shops selling souvenirs, relaxing cafes, bars, etc. And don't worry about not having enough time to visit. The town is quite small, you can go shopping and chat while still enjoying the beauty of this place.
Swan Lake
After walking around the ancient village, let's row a boat on the lake to see the swans with their white and thick feathers. In addition, the majestic natural scenery is reflected on the water surface and the swans are plucking or diving, all very peaceful and fluttering the souls of travelers near and far.
Salt mine
With Hallstatt's development history centered around the mining and sale of salt, this 7,000-year-old salt mine is a monument you can't miss. You will be moved by slide, and throughout the trip, you will be introduced to the history of salt mines, underground lakes, and the oldest stairs in European history.
Heritage Culture Museum
The fastest way to fully understand Hallstatt's long history and traditional culture is to visit the cultural and historical museum. You will see mining tools and ancient relics such as bowls, chopsticks, hammers, axes,...
Parish church
The church has Gothic architecture and was built in the 16th century. From the top, visitors can easily see the entire landscape of this beautiful town. This is one of the places you must definitely visit during the Christmas season, promising interesting things waiting for you.
Transportation to get to Hallstatt
There are many ways by many different means of transport that can help you get to Hallstatt. This depends on whether your current location is near or far from Hallstatt, next to Austria or on another continent. The most important thing in every trip is that you have to make a perfect travel plan, choose destinations that suit your itinerary, good hotels, delicious places to eat and interesting activities. 
MBS87 specializes in tour bus rental for Hallstatt in particular and in Austria in general. In addition, we also organize bus rental services in Europe, so we understand many destinations and interesting activities well. in European cities. Come with us:
More than 10 years in the tourism industry
Our staff (drivers, local guides, FOC TL, consultants,...) have many years of experience in tourism, in addition we are also professionally trained in many different fields, so we can completely "turn your dream" of traveling into reality in the most perfect way.
Make travel plans.
If you still don't know which country or city you should travel to, or if you don't know how to plan your trips and arrivals, please contact us. MBS87 is ready for free consultation and quotes. In addition, we will offer many different options according to your requirements so that you can freely make the choice that best suits your needs.
After planning, we also support you with the remaining parts of the tour package such as transportation, restaurants, hotels, tickets to amusement parks (if you request),... we at MBS87 specializes in providing tourist buses (standard bus, minibus, coach, limousine,...) with many types and large quantities, meeting the needs of large crowds, VIPs or many customer preferences.
Good price
MBS87 always updates the needs and tastes of customers to offer prices suitable for each customer and in accordance with the actual situation at the tourist destination. In addition, if you have any additional services or questions, you can feel free to contact us. MBS87 and you will always be together throughout the trip.
How to get to Hallstatt by bus?
A rental bus tour for Hallstatt is something very easy to do with us at MBS87. We offer bus rental in Austria citites with many types of buses, many travel plans with many interesting destinations so you can freely choose what you need. 
The advantage of traveling to Hallstatt by bus is that you will feel very healthy and comfortable because you just need to get on the bus, sit back, relax or get a good nap and you have arrived at your destination, it is quite same to our other service: bus rental Wien
In addition, along the way there will be many beautiful scenes that if you take the train or plane, you will not be able to see those wonderful scenes and you will feel sorry for that. 
Traveling by bus on the bus tour in Hallstatt, you will slowly see every scene of the streets, majestic mountains,... That's really interesting, isn't it?
Besides, the bus can quickly meet your urgent needs such as stopping to buy souvenirs, visiting unexpected destinations, … or simply wanting to see more places there for longer,.... MBS87's driver and FOC TL are extremely friendly and thoughtful, so don't be shy to voice your requests to us during the trip.
Come to MBS87 to make your dream of "perfect bus charter travel in Hallstatt" come true.
>> Read more: Bus rental in Graz