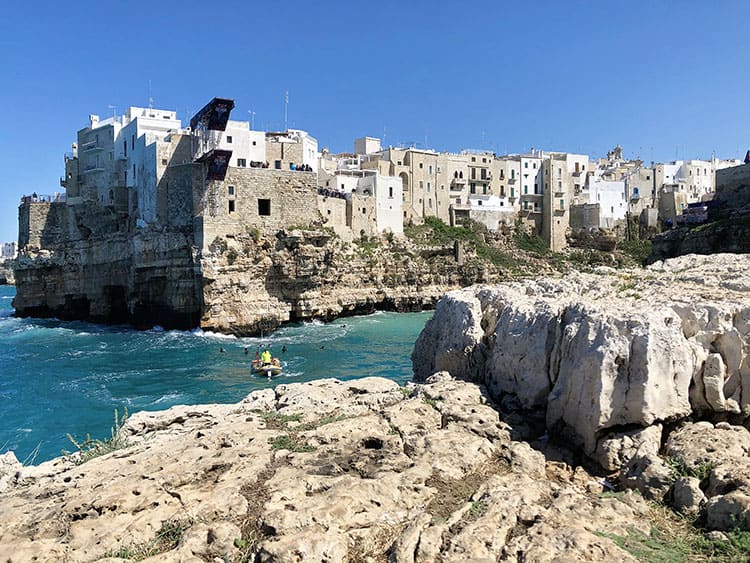 Where Should I Travel In Italy For The First Time?
How Many Days In Italy Is Enough in the first time you travel?
The answer to this depends on the number of destinations you wish to visit. Hence, if it is your first time in Italy, we recommend staying for a fortnight at least.
This way, you'll get enough time to explore and enjoy the essence of each destination.
As a general rule of thumb, we typically plan for at least:
3 - 4 Nights in big cities
2 - 3 Nights in smaller towns
Day trips to villages
For a two-week itinerary we would probably recommend 2 bigger cities and 1 - 2 smaller towns. For example you could do Florence, Venice and Cinque Terre.
Now, if it's your first time in Italy you wouldn't want to spend too much time, money, and effort on commuting. So, we suggest sticking to one main region and exploring it; we've explained the various regions of Italy below, along with the most popular cities in each.
Personal Recommendation: If you find the whole list overwhelming, my personal recommendation of best places to vacation in Italy for your very first trip is Rome, Venice, Florence with either the Cinque Terre Towns or the Amalfi Coast. I hope that helps!
 Otherwise here is a list of the best Italy vacation regions to visit.
1. Northern Italy - the best place for you to travel in Italy in the first time.
Some of the best destinations in Italy is located right here in Northern Italy, which is why I recommend it as my first pick for first-timers.
There's so much to do and see in this region that, honestly, one trip does not suffice! here, we also wanted to list our absolute top favorites below.
Top destinations to visit in Northern Italy:
Rome 
Milan
Florence
Venice
Cinque Terre
Thankfully, Northern Italy is the most developed part of the country, so transportation will be convenient. You can easily hop on one of the high-speed trains and get from point A to B in no time at all.
As there are airports in Rome, Milan, and Venice, we recommend making any of the three your home base. You could also easily fly into Rome, move on to Venice and then fly out of Milan.
You could start off by exploring the perfect amalgamation of the past and the present in Rome. Think art museums, historical monuments, and nightclubs!
If possible, try getting around Milan in a metro in a single day by visiting the Castello Sforzesco, Duomo di Milano, Terrazza Aperol, and Galleria Vittorio Emanuele II. And since Milan is known for being home to various luxury fashion brands, why not spoil yourself at Via Montenapoleone? 
Northern Italy is one of my absolute favorites as it is much cleaner than Southern Italy which is a bit more ummmm ... rough around the edges.
Whilst Tuscany is in the North, I've added it by itself as the next point, because there are so many beautiful places to visit that you could easily just focus on Tuscany for your first visit to Italy.
When planning a journey to the captivating region of Northern Italy from Rome, it's essential to consider transportation options like bus hire in Rome or mini bus hire in Italy. Northern Italy is renowned for its stunning landscapes, picturesque lakes, and vibrant cities such as Milan and Venice.
With the comfort and flexibility of a bus rental Rome or mini bus hire Italy, you can explore this diverse region with ease, whether you're gazing upon the romantic canals of Venice, tasting exquisite wines in the vineyards of Piedmont, or immersing yourself in the cultural riches of Milan.
Your adventure through Northern Italy becomes seamless and enjoyable with the right mode of transportation, ensuring a memorable and enriching travel experience.
2. Tuscany