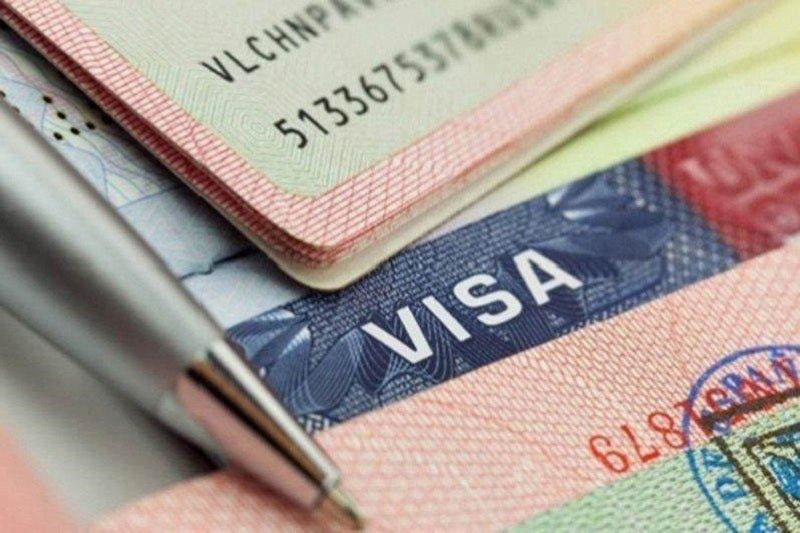 Do I need a visa to travel to Switzerland?
Travel to Switzerland?
Travelers will need a Visa to Switzerland if they are a citizen of a non-Schengen country without a visa-free travel agreement with the area.
Citizens from the U.K., the U.S.A., Australia or Canada do not require an entry visa for Switzerland for short stays (up to 90 days in any 180-day period in the whole Schengen Area).
If you are living in another country, you can check on the Swiss Federal Council's site, the overview of visa provisions according to nationality.
These short-stay visas can be for business or tourism purposes, as well as family and short study visits, or for medical reasons.
Is Switzerland part of the Schengen area?
Yes, Switzerland is the part of the Schengen area. The 27 Schengen countries are: Austria, Belgium, Croatia, Czech Republic, Denmark, Estonia, Finland, France, Germany, Greece, Hungary, Iceland, Italy, Latvia, Liechtenstein, Lithuania, Luxembourg, Malta, Netherlands, Norway, Poland, Portugal, Slovakia, Slovenia, Spain, Sweden, and Switzerland.
How much will my Schengen Visa to Switzerland cost?
You must pay administration fees (related to the administrative processing of the request). The amount of the fees must be paid to the visa service when submitting the application: either online if you have made a pre-application via an internet platform or with the service with which you submitted your file.
The fees are not reimbursed in the event of visa refusal.
The price of the Schengen Visa varies according to the age of the person concerned:
Adult: €80 
Child from 12 to 18 years old: €80
Child from 6 to less than 12 years old: €40
Children less than 6 years: free
Certain external service providers mandated by the Swiss consular authorities may charge service fees. They are not refundable even in case of refusal of visa application.
How do I apply for a Schengen Visa to Switzerland?
The next stage of applying for your visa is to book an appointment, and gather your supporting documents:
Printed

 

Schengen visa application form, fully completed and signed by the applicant. Please fill in and print your

 

online application

 

as well as book your appointment (if personal appearance is required) on the website: www.swiss-visa.ch. In case of minors (under 18 years of age), both parents will need to sign and enclose a copy of their passports. Custody agreements/orders will have to be submitted.
Two recent identical

 

passport photos. Digital files and photocopies will not be accepted.
Original valid passport

 

or travel document. Must be valid for at least three months beyond the planned stay, issued within the previous ten years and have at least 2 blank visa pages.
Copy of valid passport

 

or travel document (photo, data and signature pages only)
If applicable,

 

copies of previous Schengen visas

 

issued within the past 5 years. 
A copy of your

 

flight reservation
Hotel reservations

 

for every night you intend to spend in a Schengen country. If you are staying with a friend or family member, please apply for a visitor visa.
If requested, a valid visa in your travel document for the country you are visiting after leaving the Schengen space.
Proof of sufficient financial resources: bank statements from last 3 months, listing your full name and address.

 

A minimum of $100 per day is required to cover expenses (students: $30).
A

 

recent letter from your employer

 

(including your position and salary) or school (confirming your enrollment). If you are self-employed, please include a copy of your business license and tax return.
A letter from your insurance company and a copy of your insurance card confirming international coverage for each of the following items:

emergency medical expenses
emergency hospital treatment
repatriation for medical reasons and mortal remains.

Please provide a prepaid, self-addressed return envelope with a tracking number of a secure carrier. Applicants must indicate their name and address both as sender and recipient. The Swiss representation does not assume any liability for the loss of documents submitted or returned by mail.
The visa fee is subject to change: please check the website for the current fee.
What is the D visa in Switzerland? 
The D visa, also known as the National visa, is issued for longer term stays in Switzerland (more than 90 days). This visa is subject to the authorization from the cantonal migration authority competent for the intended place of residence in Switzerland.
How do I get a student visa to Switzerland? 
Student visas require proof of enrollment at a Swiss institution, a temporary residency permit, a no objection letter from your place of study in your homeland, and an invitation letter. If you are studying for longer than 90 days, you will also require a student residence permit.
Where do I go to apply for a Swiss Schengen Visa?
You will need to apply to the Swiss embassy or consulate in your country of residence, or a visa application center acting on the nation's behalf. In many countries - including India - the Swiss embassy has outsourced the initial processing of visas to the firm VFS Global and its application centers. You can apply there and track your application via the company's website.
In the U.K. your visa application should be submitted to the TLS application center
In the U.S., you need to apply via the Swiss Embassy and Consulates General
Why choose AXA Schengen Insurance?
Individuals traveling to the Schengen Area from outside who require a visa need travel cover. The AXA Schengen Europe Travel Insurance offers extended coverage up to costs of €100,000.
Those seeking a multiple-entry visa can purchase the Multi Trip insurance from €328 per year, which again covers you for expenses up to €100,000.
What can I see in Switzerland? 
Home to much of the Alps, as well as Lake Geneva and the financial center of Zurich, Switzerland is a hub for both business and tourism - especially for the wealthy - the perfect place to combine business with a little pleasure.
travel to Switzerland?
To travel to Switzerland for a short trip lasting fewer than 90 days, you will need a Switzerland Schengen Visa, as it is part of the Schengen Area of European countries that have abolished border controls. A visa for any of the Schengen countries is valid for a stay in all the other Schengen nations during the period for which the document is valid. Over a period of six months, you are not permitted to spend more than a total of three months in the Schengen Area.
https://www.facebook.com/MBS87Store