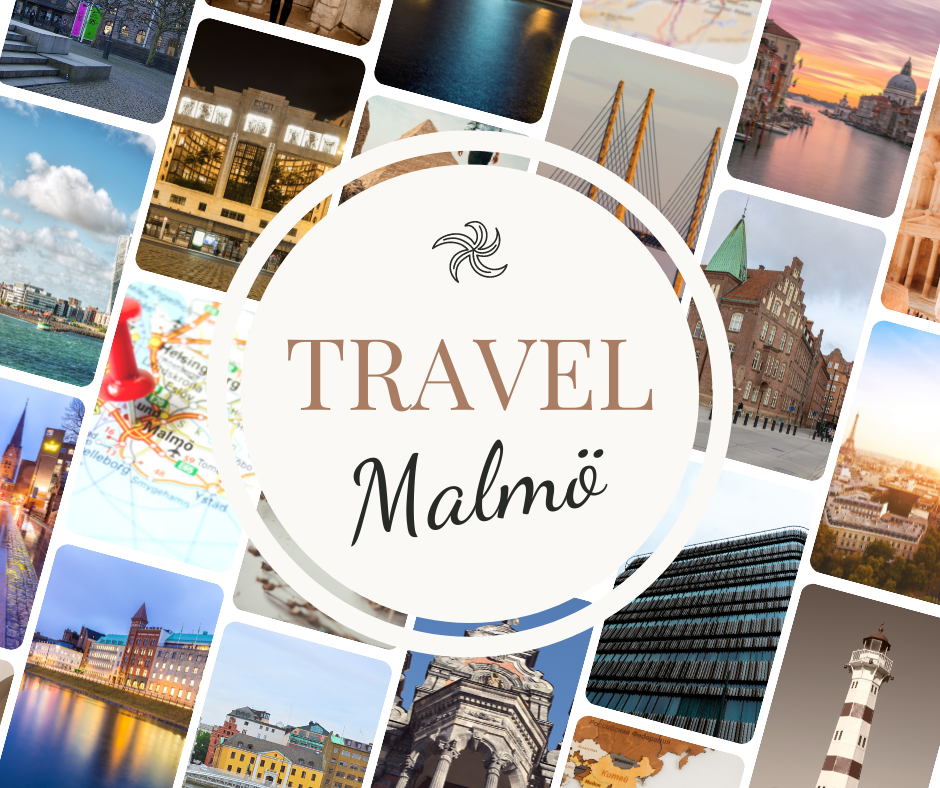 12 Fabulous Things To Do In Malmö, South Sweden
Sweden's 3rd largest city, Malmö, is a dynamic mix of historic architecture, cool contemporary design and coastal city vibes. Only a 40-minute train journey from Copenhagen over the Øresund Bridge, Malmö is really easy to reach, and even easier to enjoy with plenty of attractions to keep you entertained.
However, Malmö is sometimes overlooked for its larger neighbours, so let's take a look at some of its attractions to remind you why you should visit…
1. Begin in Stortorget
Stortorget is the largest square in Malmö, constructed around 1530 in the historic old town neighbourhood. It is home to the City Hall and Kockska huset which belonged to Jörgen Kock, the city's mayor during the 16th century. In the centre of Stortorget is also a statue of King Carl Gustav, who brought the city back under Swedish rule from Denmark.
2. The Turning Torso
From old to new, the Turning Torso is an impressive skyscraper, and at over 190 metres in height it claims the title of the tallest building in Sweden as well as the whole of Scandinavia. The building was designed by Spanish architect Santiago Calatrava (most famously known for the City of Art and Sciences in
Valencia
). It opened in 2005 and its unusual name, Turning Torso, makes sense once you see how it twists 90 degrees from the bottom to the top. Architects from all over the world come to Malmö just to see this award-winning building.
3. Stroll around Western Harbour
The Turning Torso is located by Western Harbour, a newly-renovated district of Malmö that rests on the shoreline of the Øresund Sound. Western Harbour sits on what used to be the Kockums shipyard but has now turned into a waterside living development of cafes, apartments and a gorgeous broadway that overlooks a beach and the stunning Øresund Bridge. Here also lies the biggest skateboarding and climbing park in Europe, Stapelbäddsparken.
4. Look for street art
Ever since the 2014 Art Scape Festival which saw several international street artists take to the walls of Malmö, the city keeps getting more and more colourful. I've written a post specifically about where you can find street art in Malmö so check it out!
5. Stroll around the cobbled streets of Lilla Torget
While Stortorget may be the city's biggest square, the neighbouring square of Lilla Torget offers the most charm. On multiple sides of this little square you'll find half-timbered houses that make you feel like you've travelled back in time. In summer months, the area is full of open air eateries. Visit the Saluhallen, indoor market, where you can taste food from around the world.
6. Visit Malmö Castle and explore the City Museum
If the new landmark of the city is the Turning Torso, the historic landmark of Malmö belongs to the city's castle, Malmöhus. Protected by a great moat, this 16th century fortress cuts quite a stout figure and is actually the oldest Renaissance castle in all of Scandinavia. Now it houses the city museum with some eclectic exhibits that include local medieval history, a WWII submarine, a section on dinosaurs and an aquarium.
7. Relax in Kungsparken
Extending out from the castle's moat and sprawling south are the combined castle gardens and Kungsparken park. Taking up a huge chunk of the city, the gardens and park offer a slice of serenity with canals, lakes, gardens and even a windmill to expore. The strikingly beautiful windmill with its dark façade dates from the 19
th
century. When I visited at the beginning of summer I noticed there was even the chance to enjoy a gondola ride along the canal.
8. Marvel at Malmö City Library
Malmö's City Library is truly stunning. A place where both book lover's and architecture lovers will find a joy to visit. Inside, you'll find a huge wall of glass windows that look out towards the Kungsparken. So whether you've got your head in a book or looking up at the contemporary interior design, you'll be inspired.
9. Try some of the best food in Sweden
Malmö is located in the county of Skåne which is famous for the quality of its restaurants, fresh ingredients and traditional dishes. Try the classic Swedish dish of Pyttipanna, a fried hash of potato, onion, minced meat, beetroot and fried egg. Whether its freezing, you're hungover or looking for something not pickled, always say yes to Pyttipanna. Since Malmö is a city by the sea you will find delicious seafood, and for that I recommend Belle Epoque and for something even more decadent, Vollmers (both offer Veggie too!).
10. Visit Malmö's Art Gallery
Malmö Konsthall has one of the largest exhibition halls in Europe, which presents a mix of classic art and temporary exhibitions. The museum was constructed as an open space area, made of wood, glass and concrete. It was opened in 1975, and has been a cultural hub for locals and tourists ever since. The ceiling varies in height and uses natural and artificial light to create an exhibition space of endless possibilities. The museum was designed by architect Klas Anshelm. The admission is free.
11. Take a trip to the university city of Lund
The nearby university city of Lund is definitely worth a visit – it's only a 15-minute train trip from Malmö! For quite a small place there's quite a lot to see, including a stunning Gothic cathedral, Kulturen and the Botanical Gardens. And when you're not ticking off the bigger attractions, Lund is full of cobblestone streets, low brick houses and excellent coffee shops to whittle away the rest of your time. Trains run frequently.
12. Catch the train to the pretty town of Ystad
Ystad is one of the prettiest towns I've ever visited and it's only 35-minutes away from Malmö by train. It's almost too pretty for words, so you can see more photos and read more about Ystad